Explore
Hue City Day Trip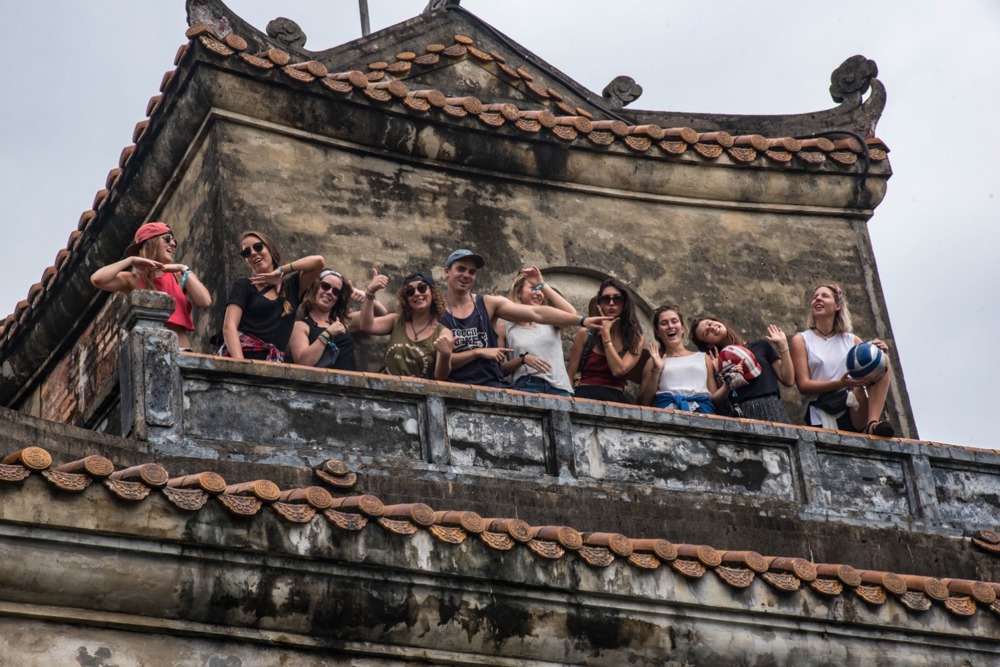 If you're all about exploring, immersing yourself in local culture, and uncovering hidden gems, then Hue is an absolute must-visit destination on your backpacking trail. Hue isn't just your average city. It's a place where history comes alive and the stories of kings unfold before your eyes. Get ready to dive deep into the fascinating world of the Nguyen Dynasty, where cultural wonders and architectural marvels await. Picture yourself wandering through the majestic Hue Imperial City, immersing yourself in a world of royal grandeur. This place was once the epicenter of the Nguyen Dynasty, where extravagant palaces and captivating courtyards awaited the elite.
What's Included?
Transfer
Dragon Boat
Lunch
English Speaking Guide
Entrance Fees
Hue City Daily Tour
Morning: 8-8:30am
Start your day with a pick-up from your hotel by your friendly tour guide who will set up the exciting itinerary for the day.
Embark on a serene boat ride to Thien Mu Pagoda, a beautiful Buddhist temple known for its iconic seven-story pagoda.
Explore the historical magnificence of Hue Imperial City, once the residence of the Nguyen Dynasty, featuring stunning palaces, ornate temples, and picturesque gardens.
Immerse yourself in the vibrant atmosphere of Dong Ba Market, a bustling local market offering a wide array of fresh produce, traditional crafts, and tasty street food.
Lunch:
Indulge in a delightful lunch at a local restaurant, savoring the flavors of authentic Hue dishes, known for their unique blend of Vietnamese culinary traditions.
Treat yourself to a cup of Hue royal herbal tea, renowned for its soothing properties and connection to the city's regal heritage.
Pamper your feet with a relaxing herbal foot bath, a rejuvenating experience that will leave you feeling refreshed and revitalized.
Afternoon:
Continue your exploration with a visit to Khai Dinh Tomb, an architectural marvel that combines traditional Vietnamese design with European influences, showcasing intricate mosaics and elaborate decorations.
Discover the serene beauty of Minh Mang Tomb, a peaceful resting place of the Nguyen Emperor Minh Mang, nestled amidst picturesque landscapes and tranquil ponds.
Immerse yourself in the local culture by visiting a conical hat village and incense stick village, where you can observe the traditional craftsmanship and learn about the production processes.
4-5 pm:
Return to your hotel, bringing an end to a day filled with enriching experiences and fascinating discoveries in Hue.