Hostels
Hanoi - Coming Soon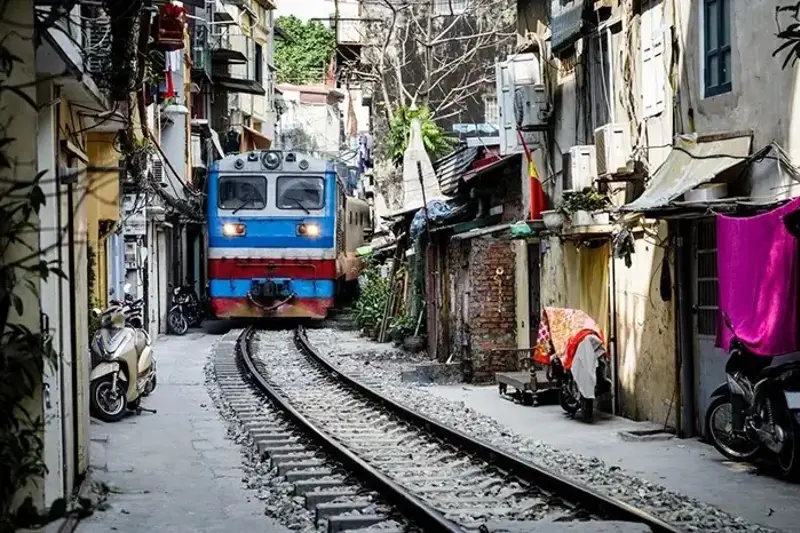 Hanoi, the capital of Vietnam, is known for its centuries-old architecture and rich culture with Southeast Asian, Chinese and French influences. At its heart is the chaotic Old Quarter, where the narrow streets are roughly arranged by trade. There are many little temples, including Bach Ma, honoring a legendary horse, plus Ðong Xuân Market, selling household goods and street food. You also have quirky attractions like train street and famous bridges like Long Bien bridge to visit.

Tours In Hanoi
Discover the hidden gems of Vietnam from North to South with our upcoming tours - explore the vibrant streets of Hanoi, soak up the rich history and stunning landscapes of Central Vietnam, and indulge in the ultimate backpacking adventure with Vietnam Backpacker Hostels!

In the center of the Old Quarter you have the famous Hoan Kiem Lake. You also have many museums to visit, including the Women's museum and The Hoa Lo Prison museum. The Ho Chi Minh mausoleum is a must visit whilst in Hanoi and is the resting place of the revolution leader Ho Chi Minh. Whilst in Hanoi you will have the opportunity to eat and drink lots of local treats, from the famous egg coffee to street side Pho, Bun Cha (even Obama ate Bun Cha) and late night Banh Mi.

Getting There
So you've finally arrived in Hanoi, now what? Getting to one of our hostels of course!
Don't panic, you have many options available to you!
Private Pickup:
We will happily help you arrange a private taxi pick up, which will bring you directly to our doorstep (talk about red carpet treatment!) This option will cost you around 24$ and is all conveniently organised online through our website.
By Bus:
Alternatively, you can opt to make use of local transport options such as Grab (Vietnam's equivalent to Uber), simply download the Grab app before you arrive and enter your details. A Grab car will cost you around 13$. To be noted however, if you choose to get a Grab without using the app, be prepared to put your bartering skills to use or else you stand a chance of being overcharged by the driver. Make sure you get in to the right car!
By Bus:
Your cheapest option would be to catch a local bus (number 86), which will cost around 2$, but will take around 1 to 2 hours (if they are running on time!) and will not drop you outside the hostel, meaning you'd either need to walk or catch another mode of transport.
By Taxi:
Another option is to get a local taxi, however we do not recommend this as they are notorious for overcharging tourists.
Book A Transfer Now
Design Your Trip
Do you want to design your own trip?
Contact us today and let's make your dream trip become reality.
We'll make sure your trip matches your dreams and help you to get the most out of your budget - and you get our best travel tips included as well of course. All advice is free!
Contact Us