Hostels
Hue - Hostel & Sports Bar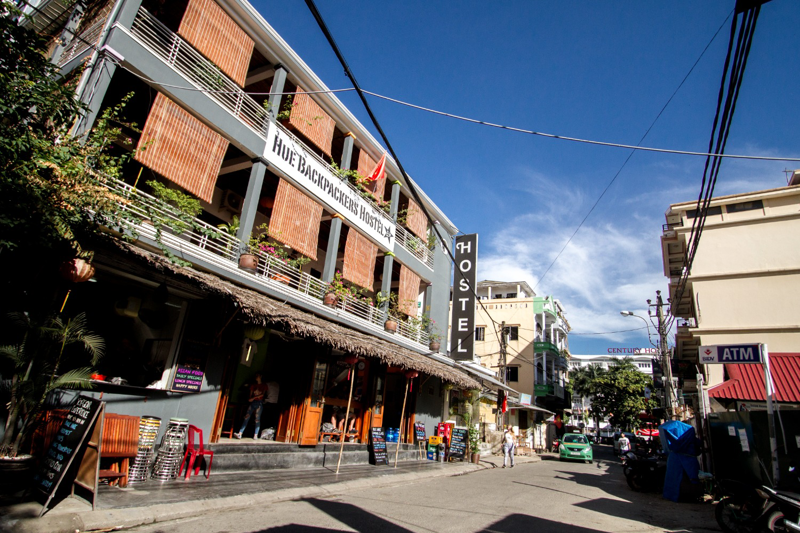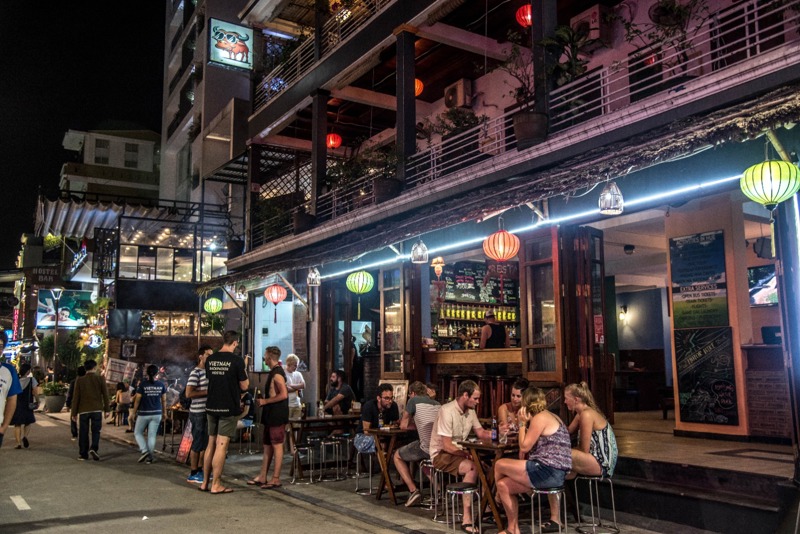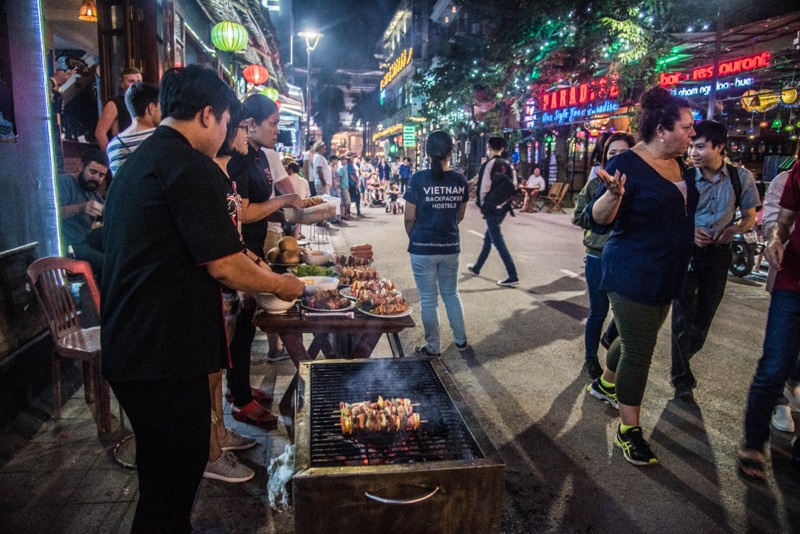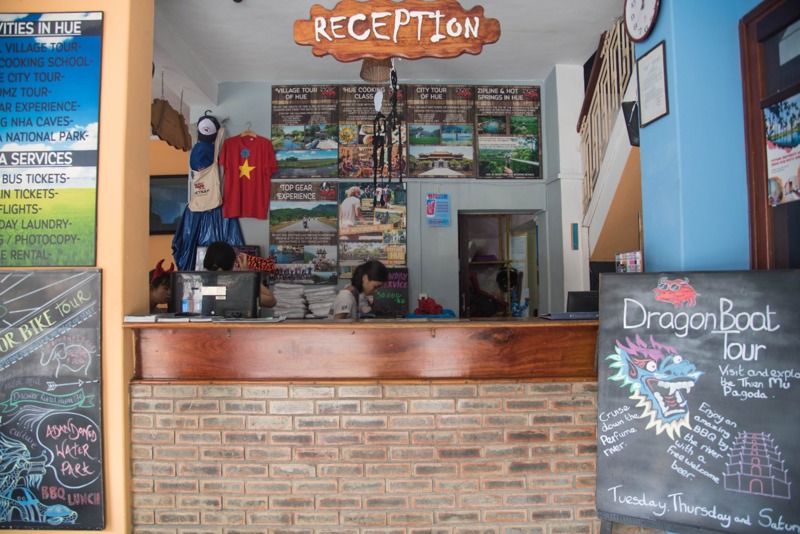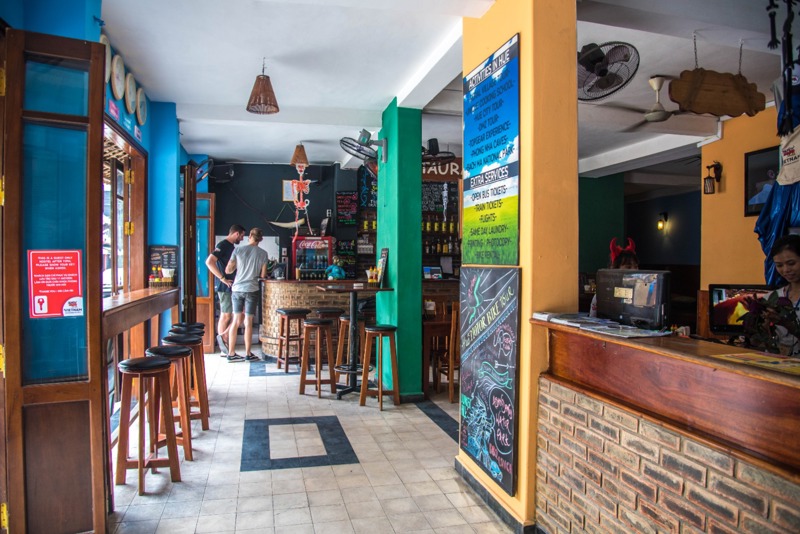 Situated on a quiet, cozy street by day, and a popular dining and recreational destination come nightfall, our Hue Hostel is perfectly located to explore all of Hue's glory, including the many day trips we offer to experience the ancient capital fully. The hostel is housed in a beautiful, colonial building with sweeping verandas and a comfortable downstairs sports bar and restaurant, showing all the live sport you could imagine and serving up killer game day food specials and home run happy hours throughout the week.

Tours In Hue
Discover the hidden gems of Vietnam from North to South with our upcoming tours - explore the vibrant streets of Hanoi, soak up the rich history and stunning landscapes of Central Vietnam, and indulge in the ultimate backpacking adventure with Vietnam Backpacker Hostels!

Known as the food capital of Vietnam, it's in this wonderful city where you'll be able to tantalize your tastebuds! Hue is also home to the famous Perfume River and Imperial City and this is where you'll find the busy market called Dong ba, where you will find anything from spices, fruit, the daily catch from the sea to buying some clothes or souvenirs to bring back home.
Explore Hue on a bicycle, head through the imperial gate and get closer to the imperial citadel, where the emperors used to reside during the Nguyen dynasty as well as the war remnants museum. It is here where you will notice a more traditional side of Hue, with lots of restaurants and local coffee spots along the canals that runs along side the streets. Making your way over here during the evening will give you a completely different experience with all the local restaurants emerging on the side of the streets with amazing food and a few beers with your dinner. Make sure you try some of the local dishes like Com Hen, Bun thit ngun or perhaps Nem lui for the spring roll lovers.
If you're looking to escape the busy streets renting a scooter for the day is an amazing way to get around. Make your way to one of the emperors tombs for some history or catch a sunset at the best spot in Hue for it at bunker hill or make a visit to the Abandoned waterpark. The best spot to escape from the city would definitely be a visit to the beach, yes there is a beach in Hue! To wrap up your day, get back into the city and go down to the docks where the dragon boats reside and cruise on the Perfume River during sunset in the middle of Hue city!

Getting There
So you've finally arrived in Hue, now what? Getting to our hostel of course!
You have many options available to you;
Private Pickup:
Don't be fashionably late, let us know in advance and we will happily help you to arrange a private pick up, which will bring you directly to our doorstep! This option will cost you around 13$ for a 4 seater car, and is all conveniently organised online through our website.
By Bus:
Option 2 is to do as the locals do, jump on a local bus! This will cost you less than a 3$ but may require you to grab another method of transport as the bus will drop you near to the Vincom Plaza, a 5-10 min walk away from the hostel.
By Taxi:
Option 3 is to grab a local taxi, but be prepared to either barter like crazy as they will overcharge you.
By Grab:
Option 4 is to make use of Vietnam's equivalent to Uber, Grab. Simply download the Grab app before you arrive and enter your details. Make sure to use the app to order a taxi as they will often overcharge you if you just hail one from the street. Make sure you get in to the right car!
Book A Transfer Now
Design Your Trip
Do you want to design your own trip?
Contact us today and let's make your dream trip become reality.
We'll make sure your trip matches your dreams and help you to get the most out of your budget - and you get our best travel tips included as well of course. All advice is free!
Contact Us