In December 2004, two Aussies living in Hanoi converted a former Diplomat's house into Vietnam's first and only international style Backpackers' Hostel. The idea was simple, "Let's make a place where we'd want to stay". So the hostel is kept laidback, safe, clean and social. Now, due to the amazing support of thousands of individual travellers that we have had the privilege of calling our guests and friends, we have grown to include the following locations:
We haven't forgotten that it is the people you meet while travelling that make the good times and great memories. So to get the parties started, we have a Happy Hours everyday in all our hostels, as well as nightly drink specials in the bar and restaurant areas. Our friendly and knowledgeable staff on the travel desk will help you make the most of your time in Vietnam by planning local or full country itineraries, all with your customized wants in mind and at an affordable cost.
If you have any questions about the hostels, our tours or Vietnam itself, please use the contact form in "Get In Touch" to send us your enquries or livechat us now. We will be only too happy to answer your questions. We look forward to meeting you in the near future.

Licensed Tour Guides
This company provides licensed tour guides, which means that you will have access to knowledgeable professionals who can provide in-depth information about the destinations you visit. This will enhance your overall travel experience.
English Speaking Guides
The company also provides English-speaking guides, which is particularly helpful if English is your primary language. This means that you will be able to communicate effectively with your guide and get the most out of your trip.
Customer Support After Bookings
This company offers customer support after bookings, which means that you can get assistance with any issues or concerns that may arise during your trip. This will give you peace of mind knowing that you are not alone if something goes wrong.
Established in 2004
The fact that this company has been established since 2004 is a testament to its reliability and trustworthiness. This indicates that they have a proven track record of providing high-quality travel experiences to their clients.
Experienced
With years of experience in the travel industry, this company has developed an in-depth understanding of the needs and preferences of travelers. They are able to use this knowledge to tailor their services to meet the unique needs of each client.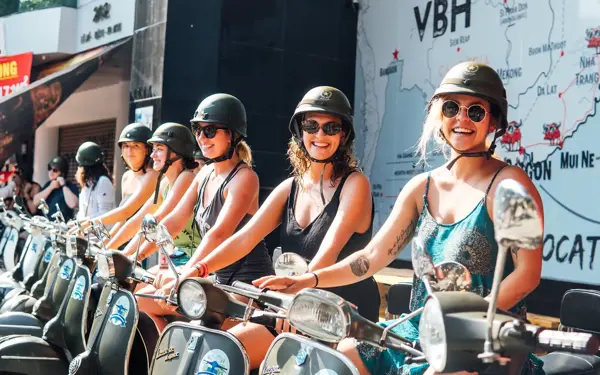 City Guides
We want visitors to this wonderful country to experience it to its fullest. There is so much to do, see, eat, and drink. These City Guides are just the beginning.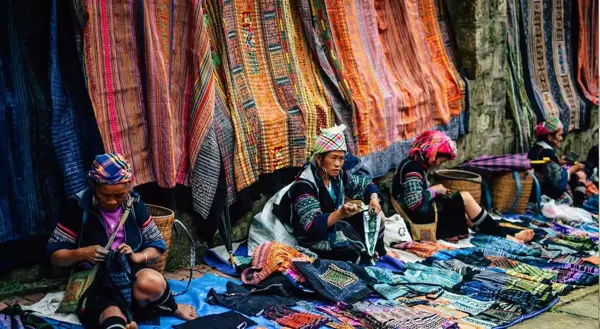 Community
At VBH we're all about working together, building bridges and giving back to the community and our fellow travelers. It's about creating the best experience for everyone involved and fostering amazing new relationships with friends and family in Vietnam and Worldwide.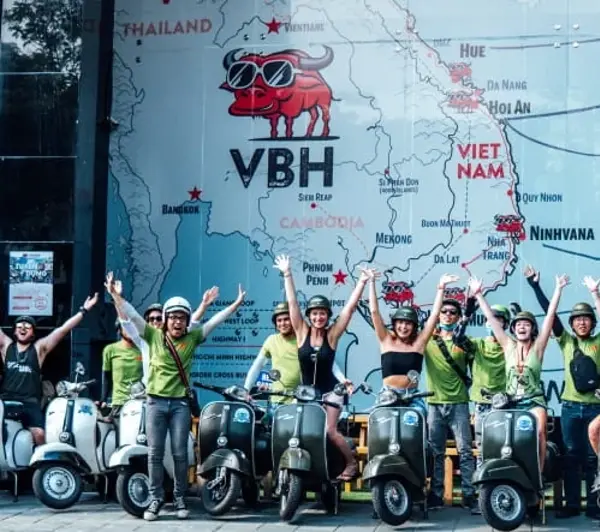 Join Our Crew
VBH is always looking for fantastic people to join us for a good time, and a long time. We are planning to keep bringing more red buffalos to more parts of Vietnam. We want visitors to this wonderful country to experience it in our own special way.

Design Your Trip
Do you want to design your own trip?
Contact us today and let's make your dream trip become reality.
We'll make sure your trip matches your dreams and help you to get the most out of your budget - and you get our best travel tips included as well of course. All advice is free!
Contact Us