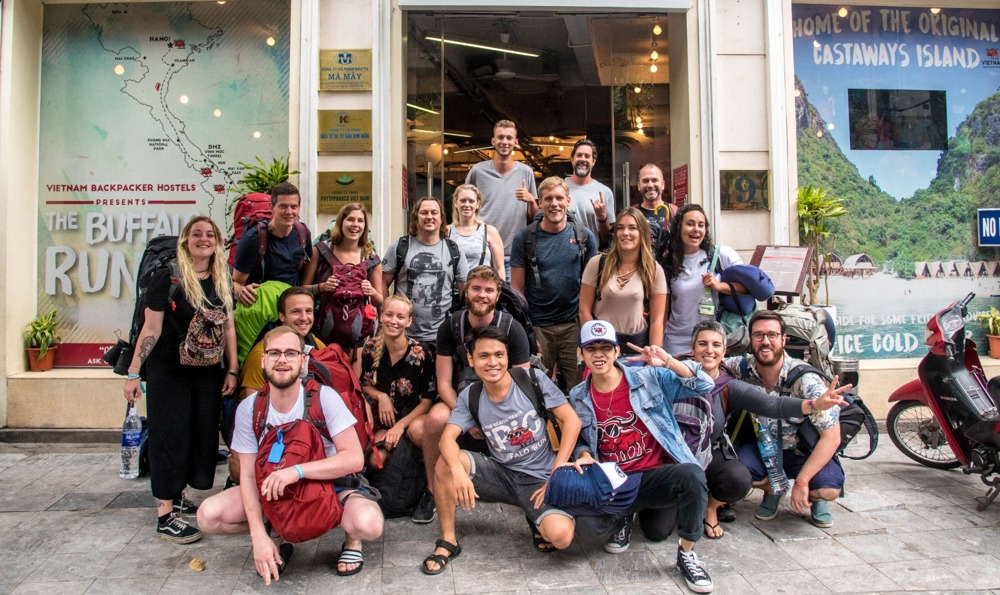 Hanoi - Trang An - Phong Nha - National Park - DMZ - Vinh Moc Tunnels - Thien Mu Pagoda - Hai Van Pass - Hoi An Unessco Old Town - An Bang Beach

Get ready for the ultimate adrenaline-packed adventure with the legendary Buffalo Run! Brace yourself for an epic journey through the untamed landscapes of Vietnam, where thrill-seekers and free spirits unite.
Embark on an exhilarating ride along winding roads and scenic routes, immersing yourself in the raw beauty of the countryside. Feel the rush as you weave through lush jungles, conquer winding mountain passes, and cascading waterfalls.
But the Buffalo Run is not just about the adrenaline-fueled rides. It's a chance to connect with fellow backpackers from around the globe, forging lifelong friendships and creating unforgettable memories. Swap stories around the campfire, share laughs over a cold beer, and dance the night away under the starry sky.
As you traverse through hidden gems and off-the-beaten-path destinations, prepare to be mesmerized by the stunning landscapes that unfold before your eyes. Dive into refreshing natural pools, explore mysterious caves, and soak up the sun on coastal beaches. Immerse yourself in the vibrant local culture, tasting traditional cuisine and connecting with the warm-hearted locals.
With the Buffalo Run, every day is an adventure. So, unleash your inner explorer, embrace the spirit of adventure, and join us on the Buffalo Run for an unforgettable journey of a lifetime.
What's Included?
Accommodation.
Transportation.
One-way bus ticket Ninh Binh → Phong Nha.
English speaking local guide.
Rowing boat trip in Trang An on day 1.
Bicycle rental in Hoi An on day 7.
Breakfast from day 2 to day 7.
Lunch from day 1 to day 6.
Entrance fees for stated sites.
Itinerary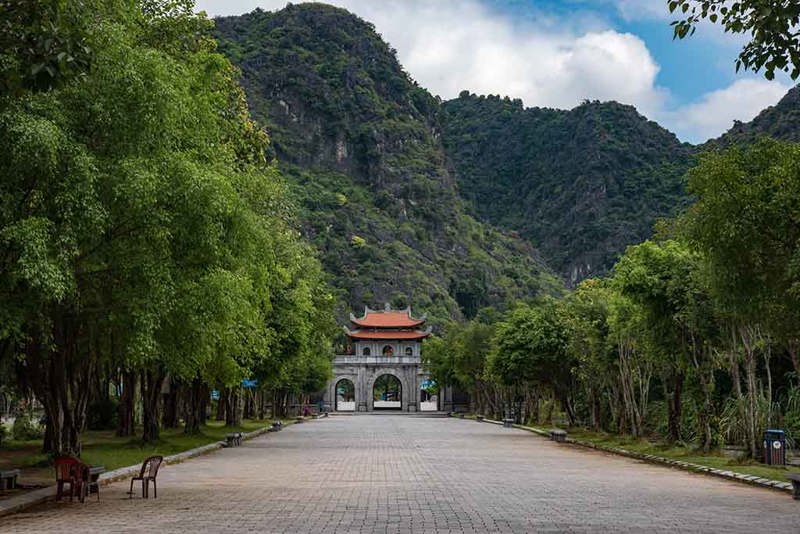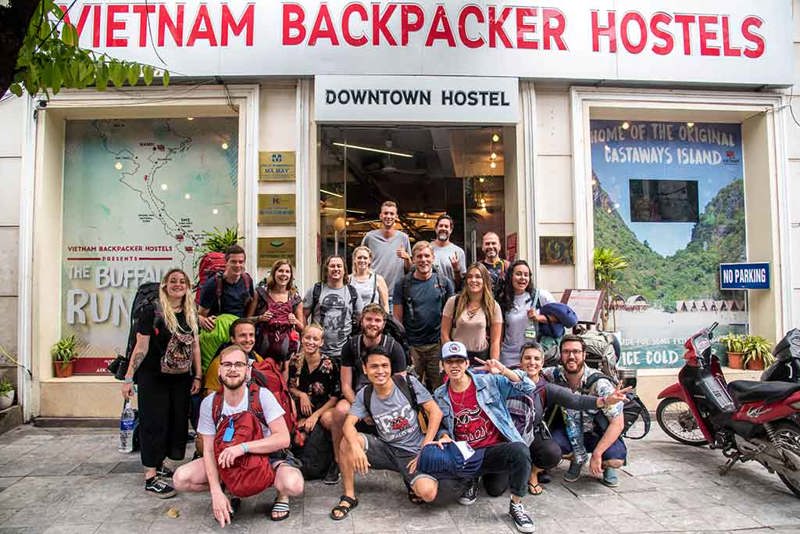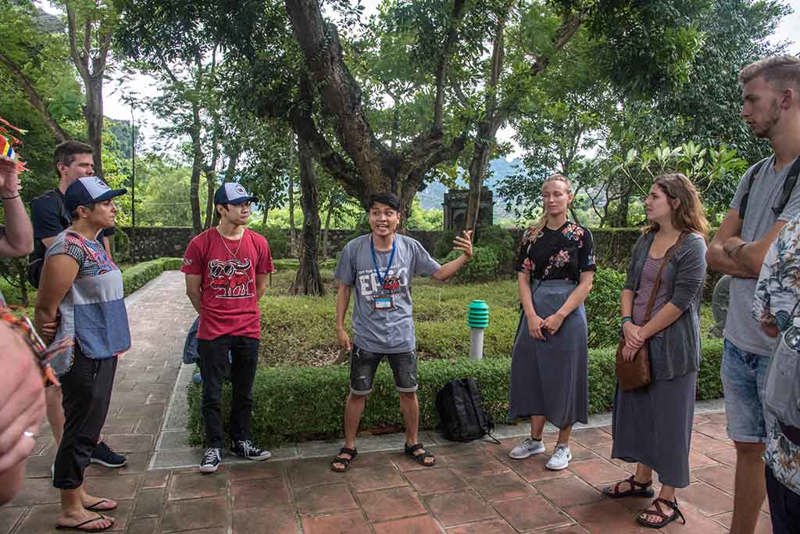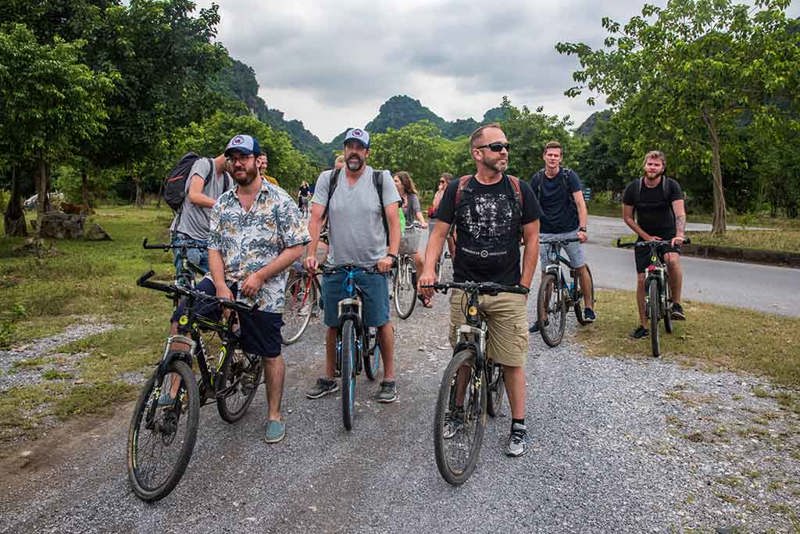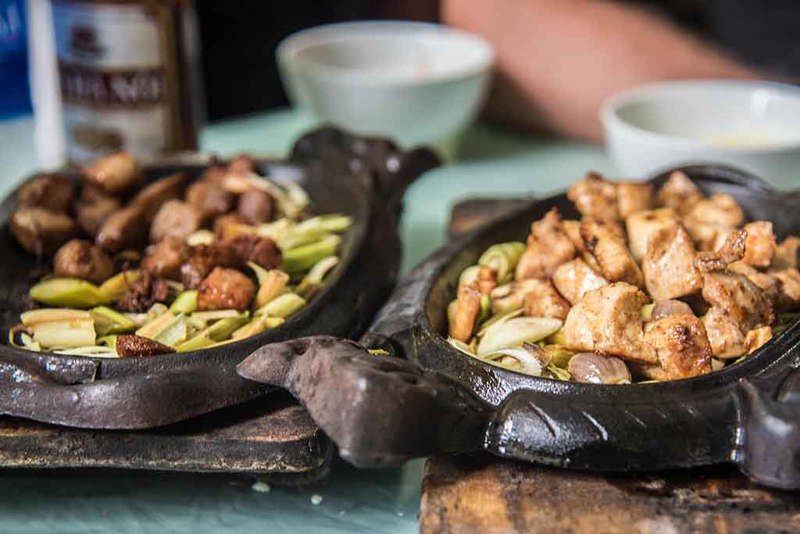 Day 1
TRANG-AN - "HALONG BAY ON LAND"
We depart from downtown Hanoi at 9 am and head south west to Trang An, or commonly known as "Halong Bay on land".
After enjoying a delicious lunch, we will take a boat up a beautiful river fed by natural springs and through caves that cut their way through amazing limestone Karst mountains to visit an ancient 10th century pagoda and temple.
We will have dinner and a quick shower in central Ninh Binh town before boarding the overnight bus to Phong Nha-Ke Bang national park.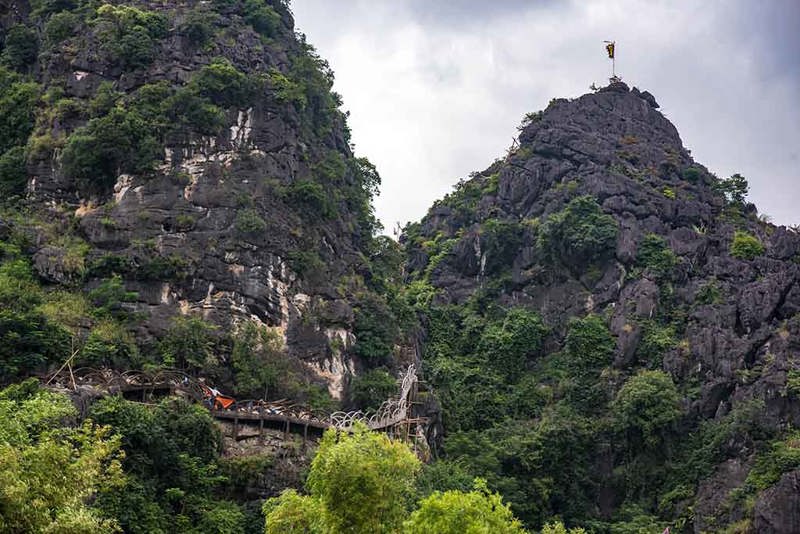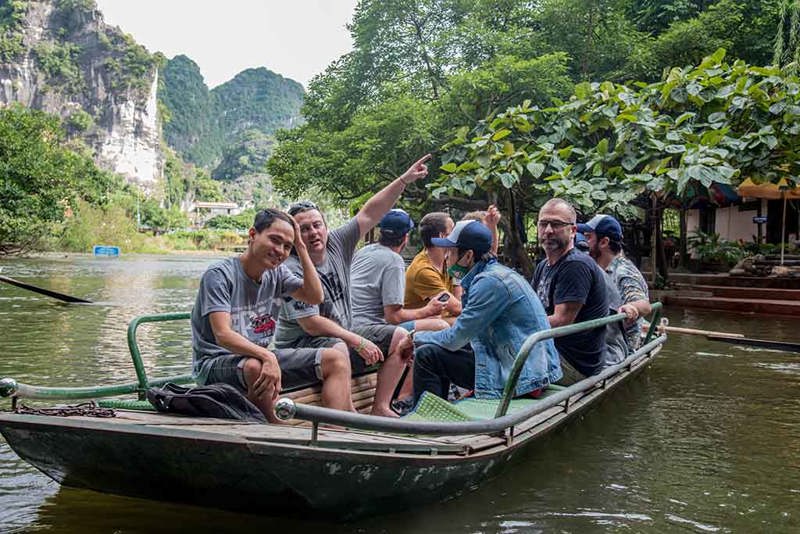 Day 2
DARK CAVE & PHONG NHA-KE BANG NATIONAL PARK
Today's agenda is jam-packed with adventure, spent discovering the stunning scenery of Phong Nha-Ke Bang, one of Vietnam's largest national parks.
Zipline into the dark cave, get down and dirty in the mud baths, and grab a kayak and a dip in the lake, before feasting on a hard-earned lunch.
Capping off the day with a drink in hand watching the sunset over the rice paddies at a nearby farmstay.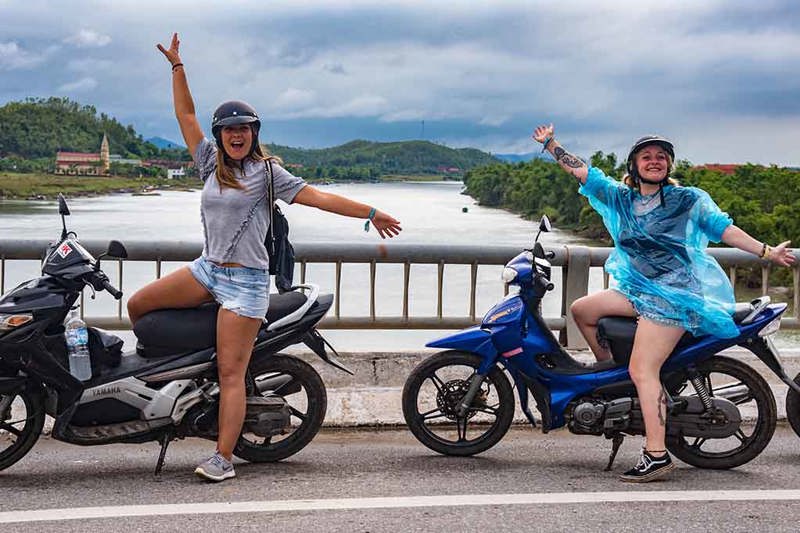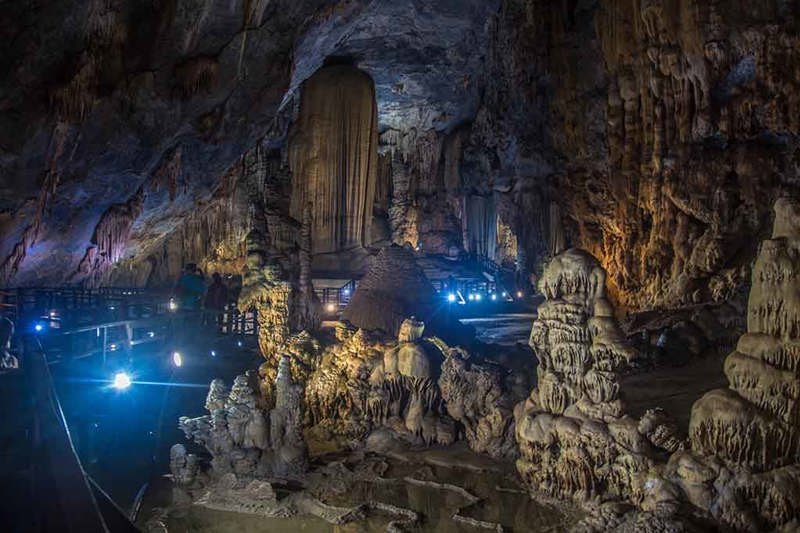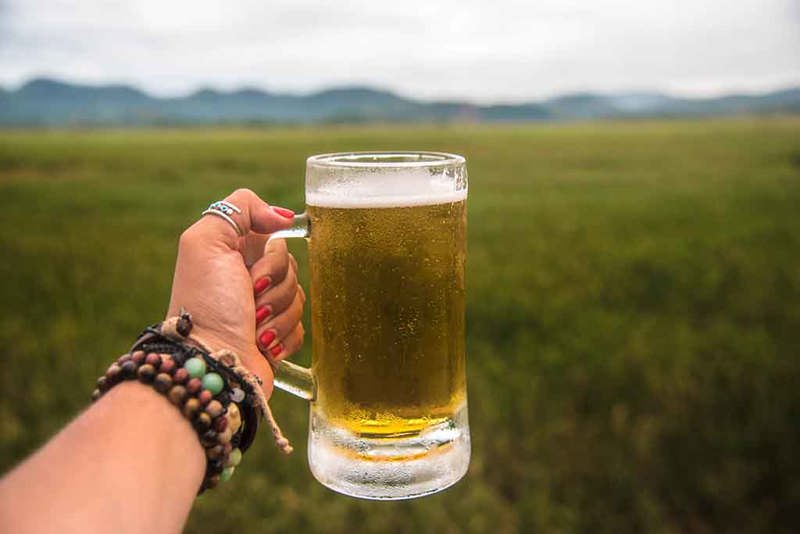 Day 3
PHONG NHA
Make the most of your free morning to do some self-guided exploring, before heading out on a short "off-road" bike ride through the villages to a local treasure, a local pub with cold beer. Enjoy a farm-to-table lunch and an ice-cold bottle of Nam's finest.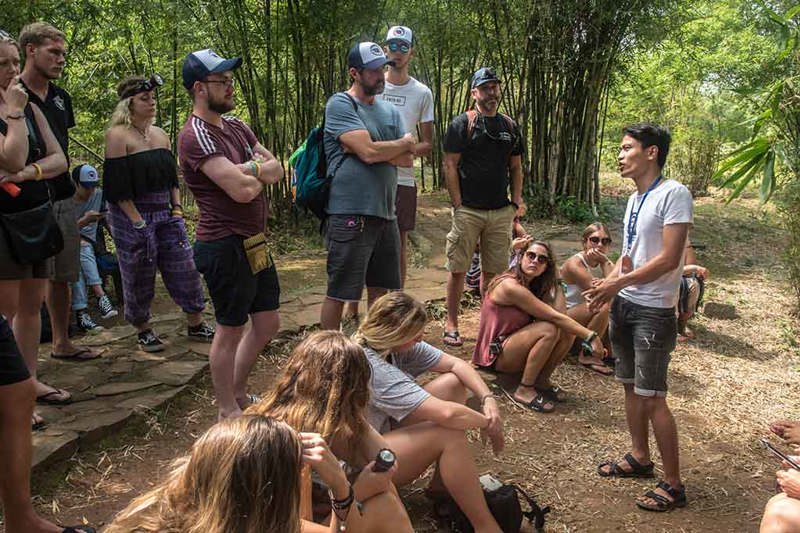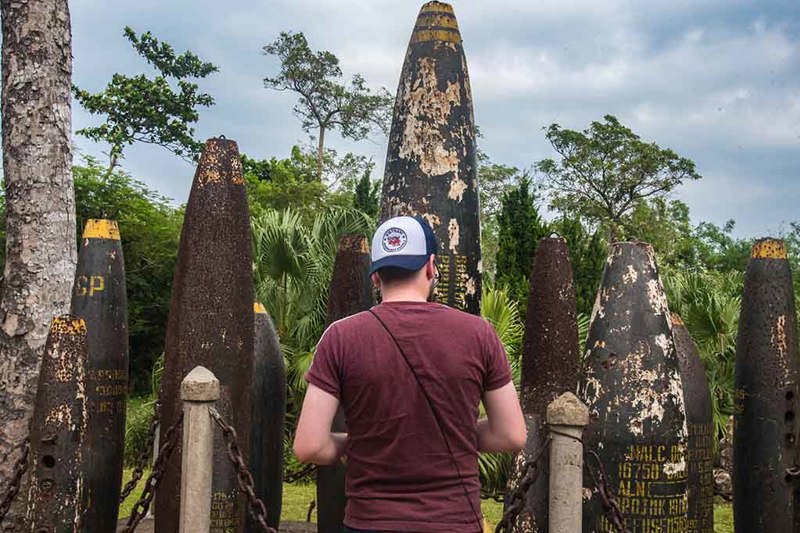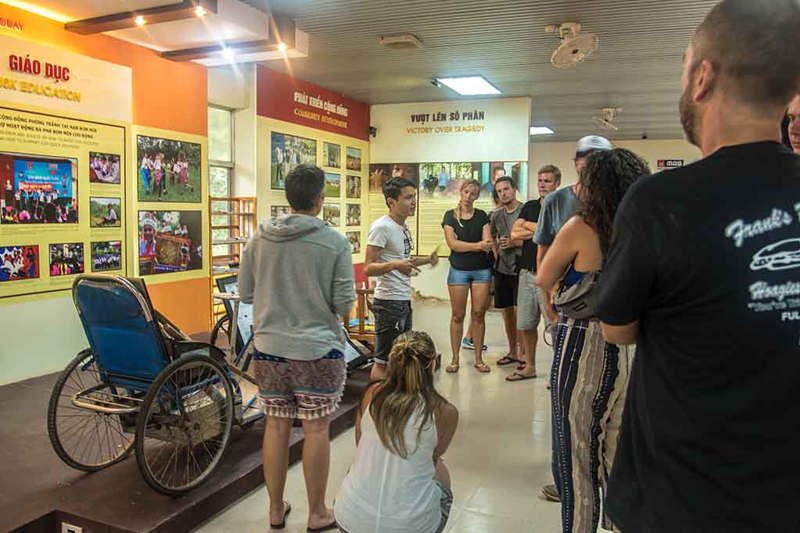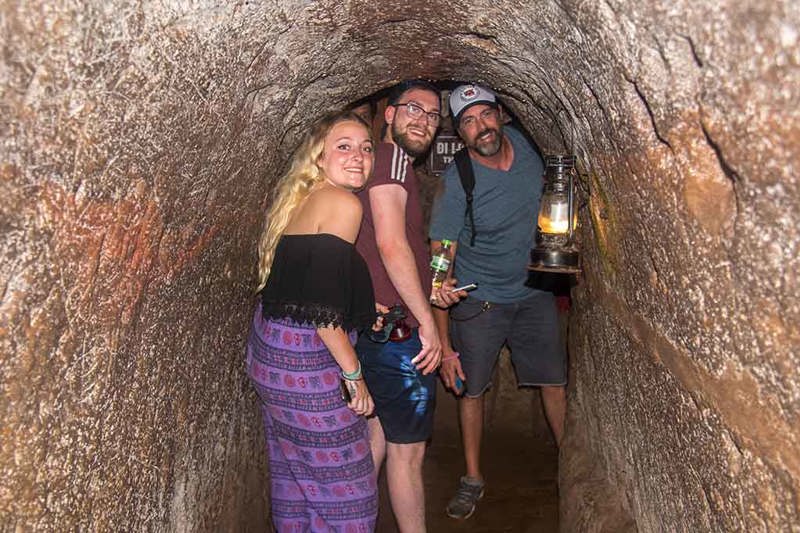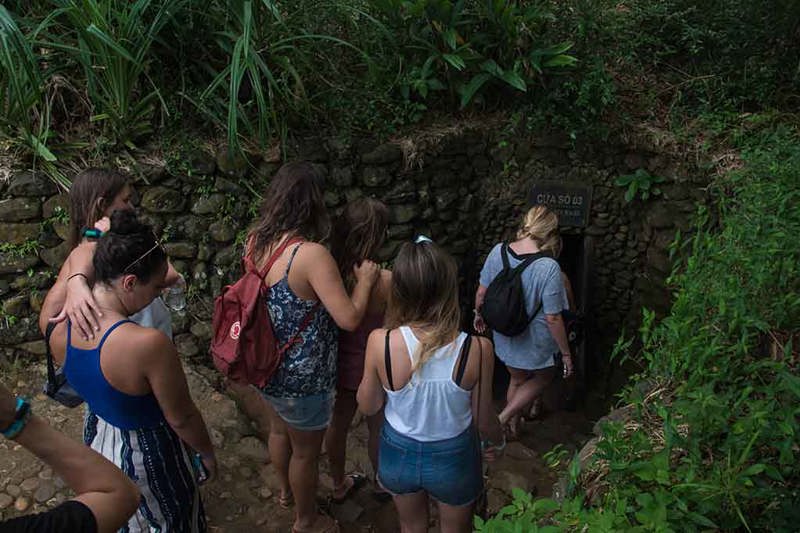 Day 4
DEMILITARIZED ZONE (DMZ) AND VINH MOC TUNNELS
Spend the day discovering the rich war history of the area. Go deep underground into the Vinh Moc tunnel system, built as a shelter from the bombings during the American war. Visit the mine action visitors center in Dong Ha and learn about the lasting effect of the war that still lingers today Finally make your way to our hostel in Hue for some cold beers and a warm welcome.
*Due to operational reasons the mine action visitor center is closed on Saturdays.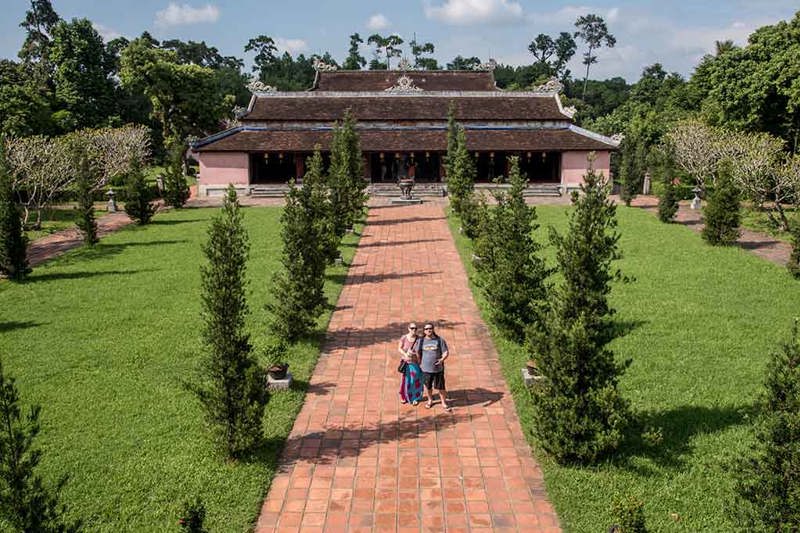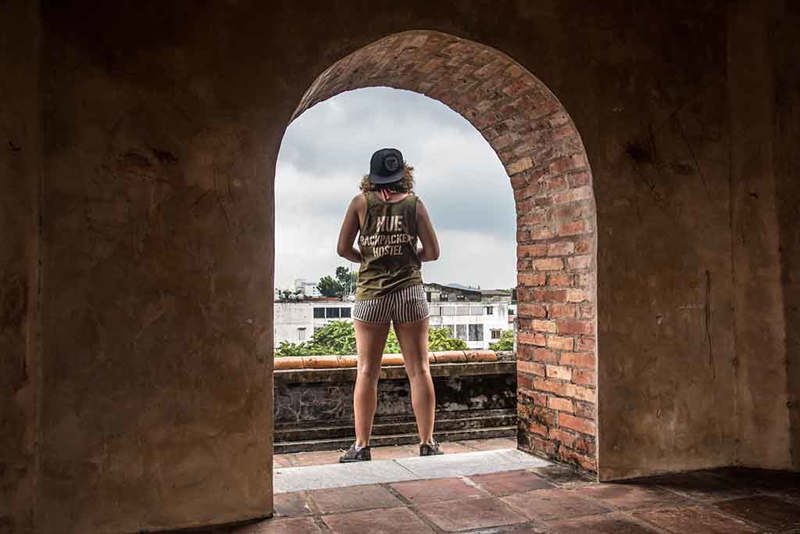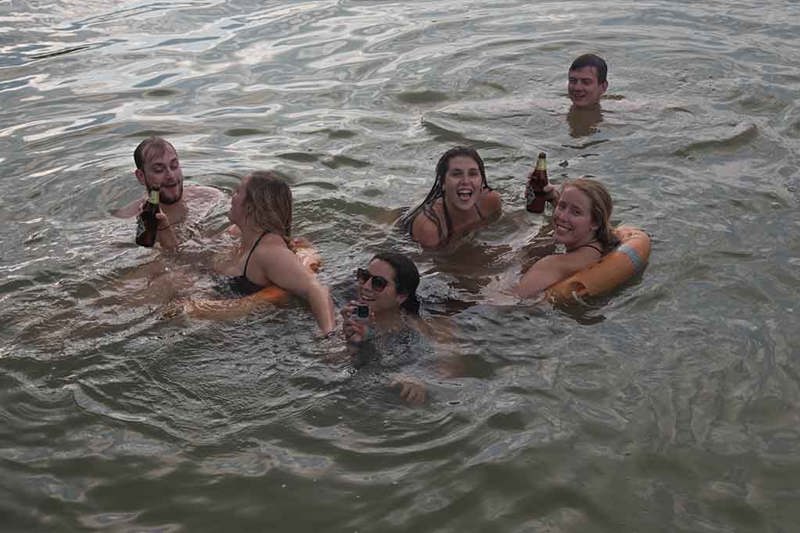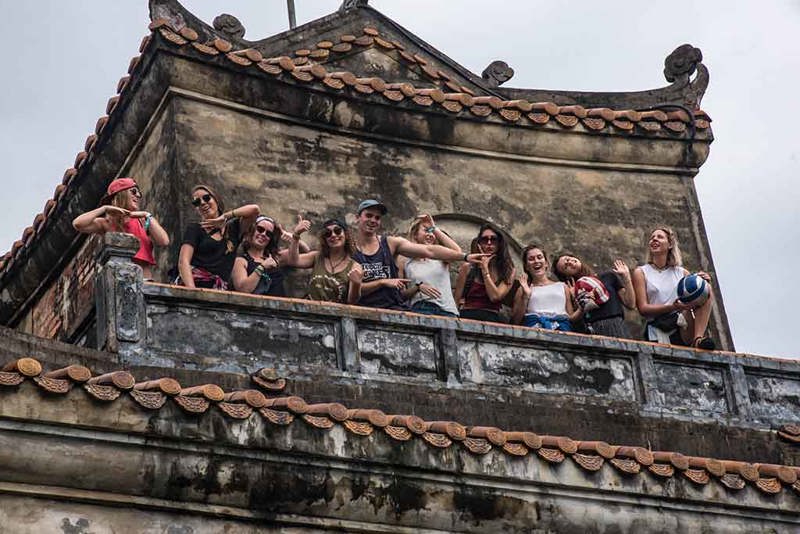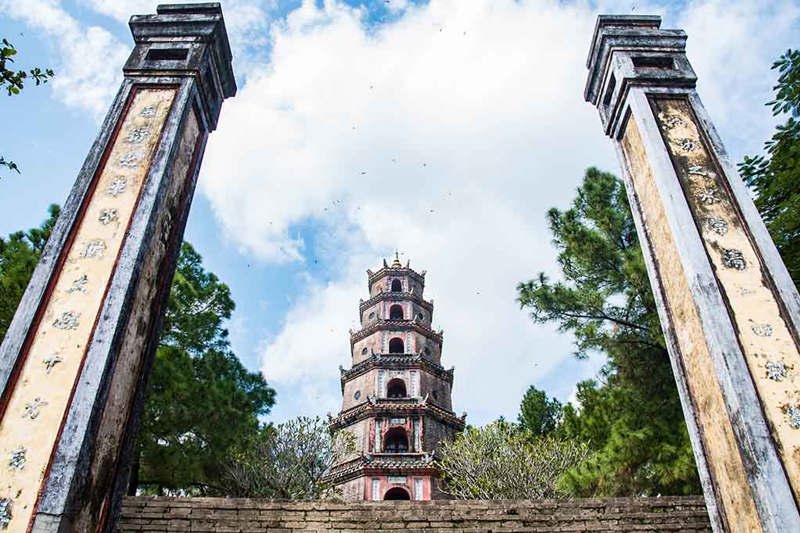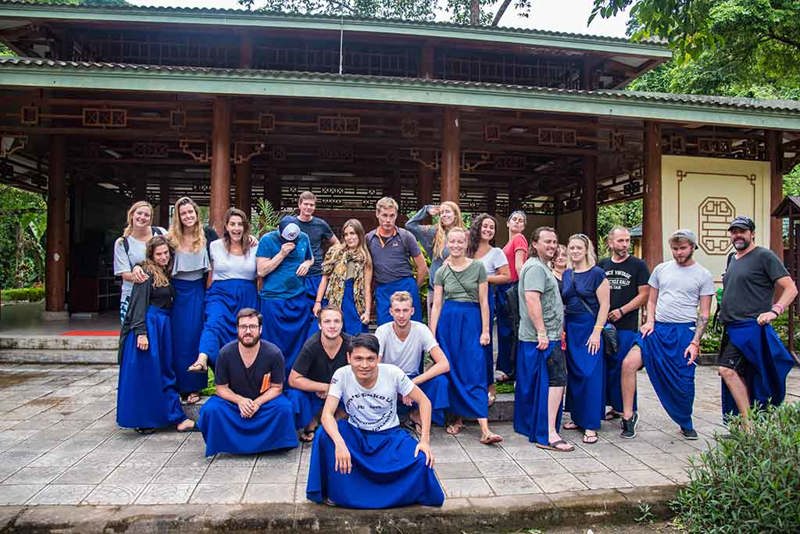 Day 5
HUE: THIEN MU PAGODA
Visit Thien Mu Pagoda, the tallest in Vietnam, and immerse yourself in the Buddhist culture. Head to a secluded location for some much-needed relaxation, lunch and cocktails. Go for a swim and soak in the sun before watching it set from one of Hue's real hidden gems, the Dragon Boat river adventure where you will cruise the beautiful perfume river, followed by a cycling route through some of Hue's most famous landmarks.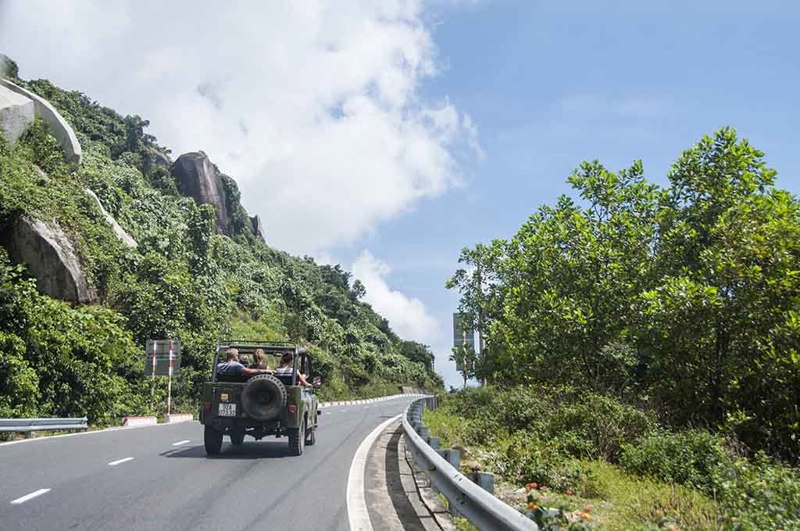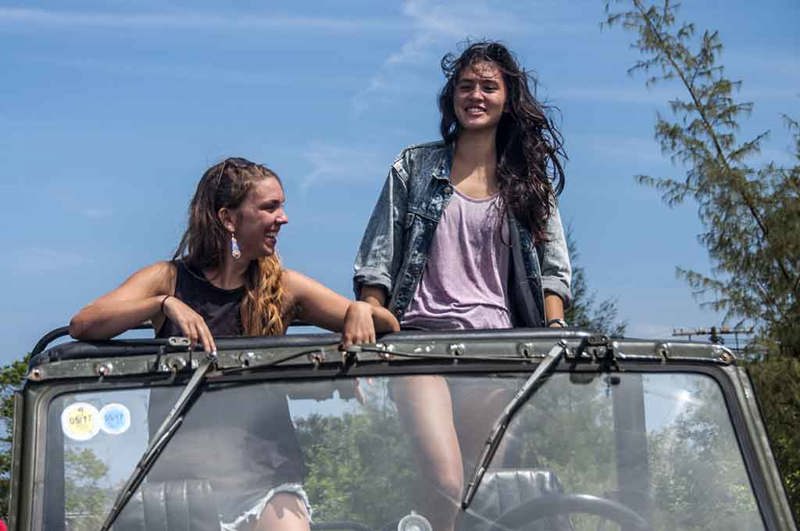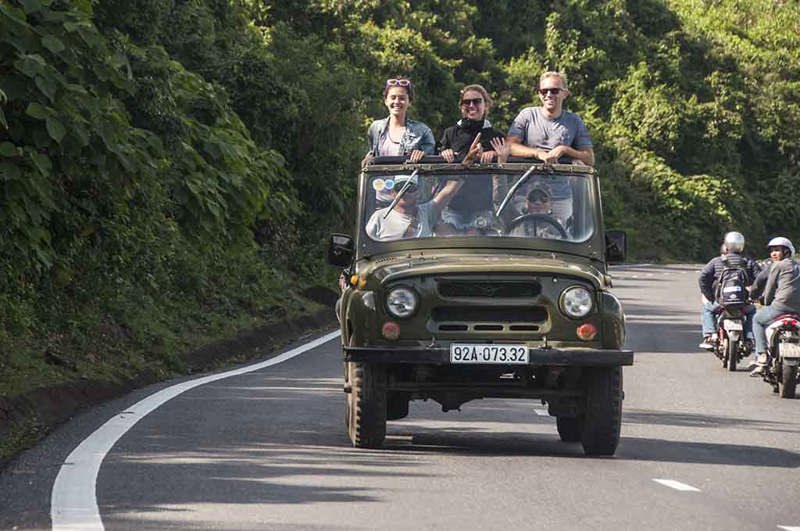 Day 6
HAI VAN PASS
Ride in style in an old fashioned, open-air Russian army jeep to travel the most iconic stretch of Vietnam, the Hai Van Pass.
Spend the day in an open top jeep with a cooler box and friends to enjoy the ride. With plenty of stops along the way including a seaside lunch, fishing villages, local beaches, and breathtaking coastlines, its sure to be one of you most memorable days in Nam.
Finish your epic journey arriving into our hostel in Hoi An for a poolside beverage with friends.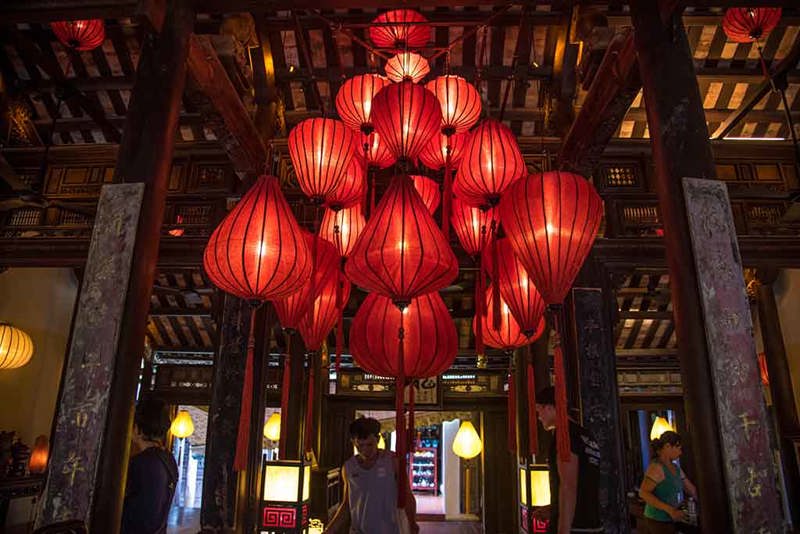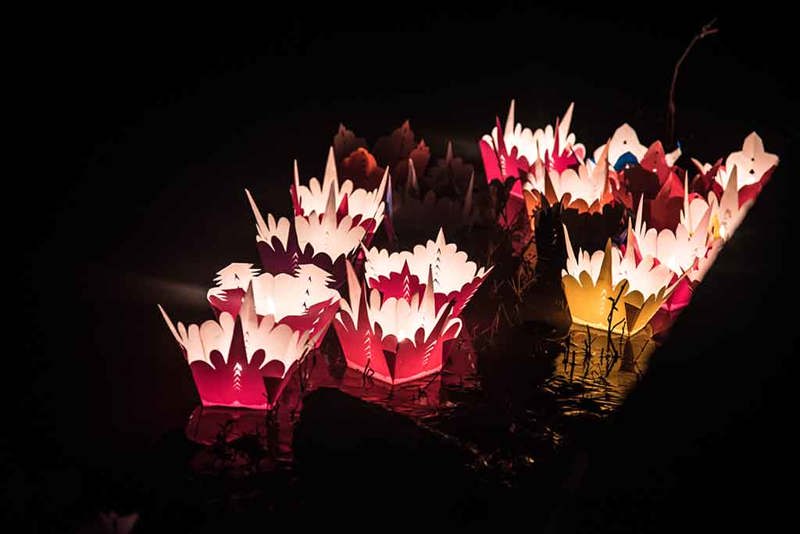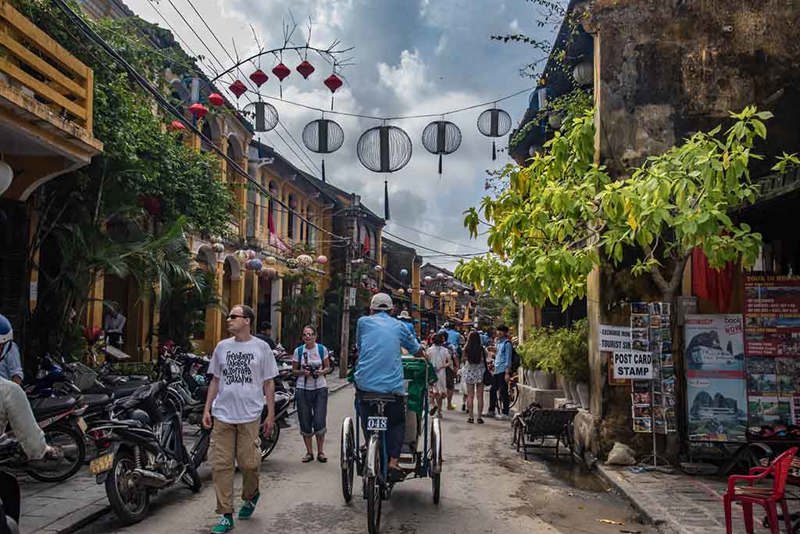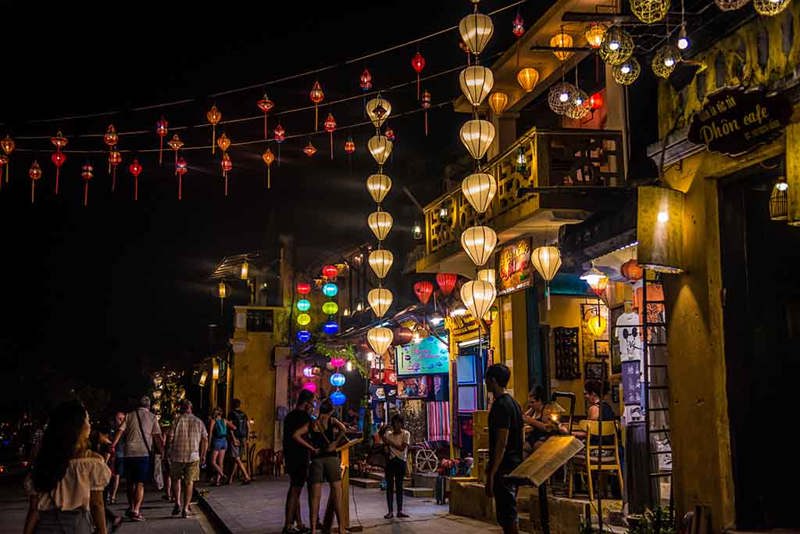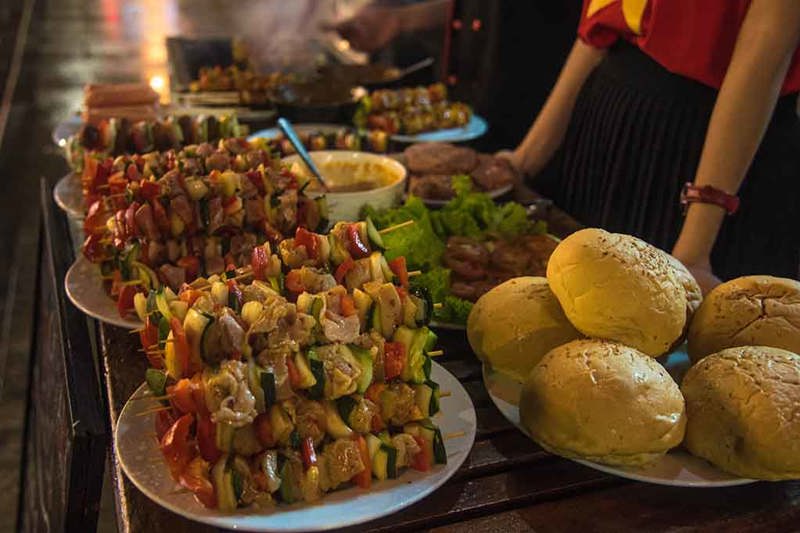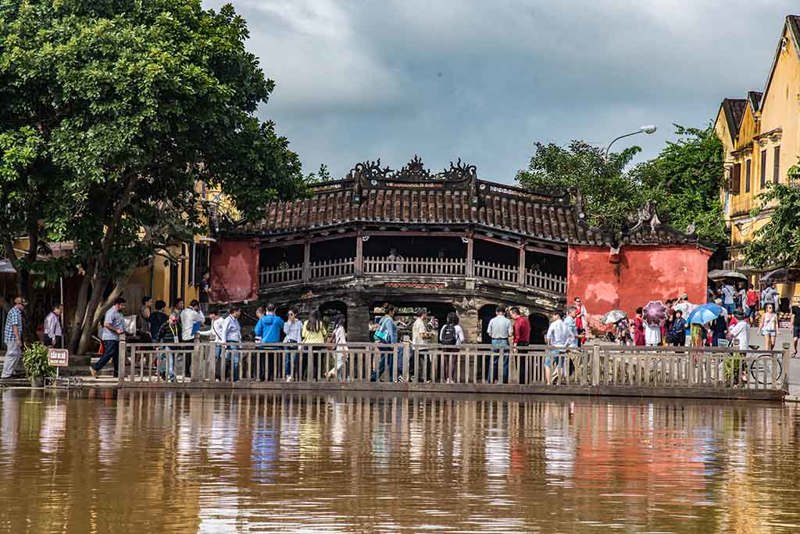 Day 7
HOI AN: UNESCO OLD TOWN BY BICYCLE
Discover Hoi An's highlights by bicycle in the Unesco Old Town, including its renowned tailor shops, bustling markets, and hidden street food spots. Get creative in the city of lanterns with a workshop to make your own. Relax by the pool or beach and plan your local activities for the following days or prepare to embark on the next chapter of your legendary journey across southern Vietnam