Explore
Mai Chau Valley 3 Days 2 Nights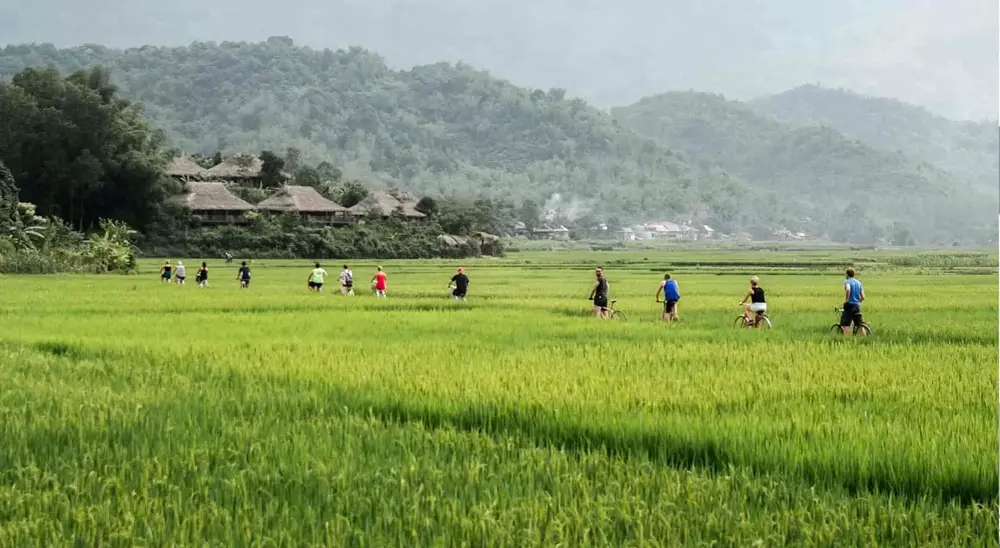 Mai Chau Valley 3 Days 2 Nights
Mai Chau Village, Hoa Binh
Spend 3 incredible days surrounded by undiscovered beauty in the village of Mai Chau and its surrounding areas.
Enjoy local life and culture in the comforts of an authentic homestay amidst lush rice paddies. This rural countryside adventure is sure to give you a glimpse into the heart of the Vietnamese way of life that makes the country so special!
What's Included?
All your accommodation, transport, activities, bicycles as well as one of our awesome local guides and entrance fees.
What's not Included?
Drinks, Travel Insurance and Personal Expenses.
Itinerary ($189)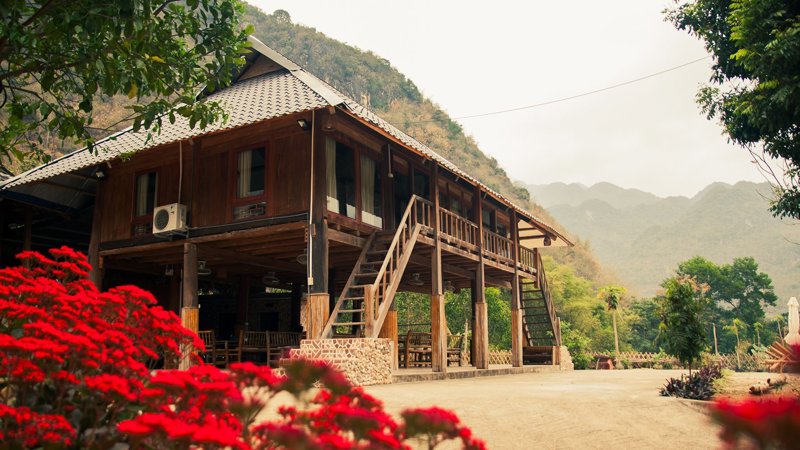 Day 1
MAI CHAU VALLEY
Depart the hustle and bustle of Hanoi in the morning and head for the unspoiled splendor of Mai Chau Valley. Take in the panoramic views before arriving to your authentic homestay and feasting on a lunch with your new family.
After relaxing, you spend the afternoon cycling through lush rice paddies and limestone mountains on a guided tour. This time will bring you a chance to explore the humble local culture of the nearby villages. You visit a traditional brocade weaving workshop and learn about textile production in Mai Chau. Take this opportunity to attend a training lesson of dyeing natural fabrics with the workers at the textile factory. A fresh and cool steam is a reward after an afternoon of bicycling.
Then you will ride back to the homestay for a rest and enjoy your BBQ night at the front yard of the homestay.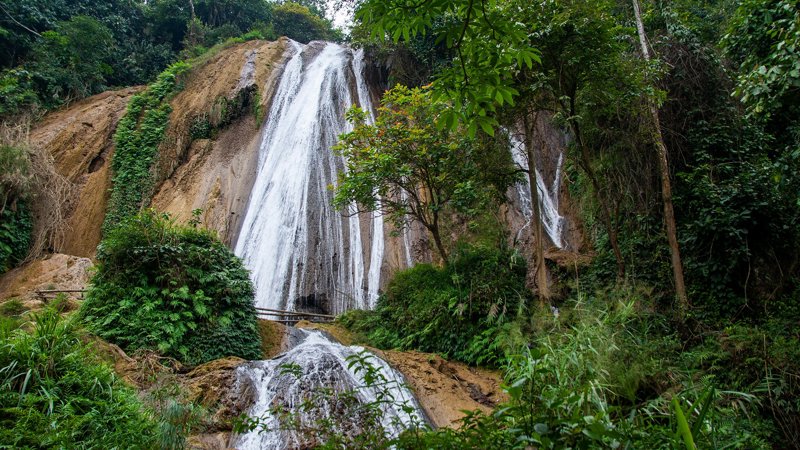 Day 2
HOMESTAY AND TREK
Load up on breakfast before sitting on the back of a bike and traveling to Hang Kia for an awesome trek. Located about 40 km from Mai Chau, at the altitude of 1,200m - 1,500m above sea level, Hang Kia is covered by clouds almost year-round.
Learn about the traditional handicraft of "dó" paper making of the H'mong ethnic group in Pa Co. This kind of paper plays a special role in the religious life of H'mong people. They use dó paper in the events of funeral and worship rites.
Start trekking to explore rich forestry and beautiful villages. You also mingle with people from the local H'mong minority tribes and witness their fascinating ways of life. Enjoy your lunch at a local homestay in Hang Kia. Continue your trek from Pa Khom to Thung Mai. This is one of few villages that still retain many of the old features of the H'mong people. You will be picked up again by your easyriders and brought back to the homestay.
Dinner is served, and you can have a few beers with your new friends and maybe some rice wine shots with the locals.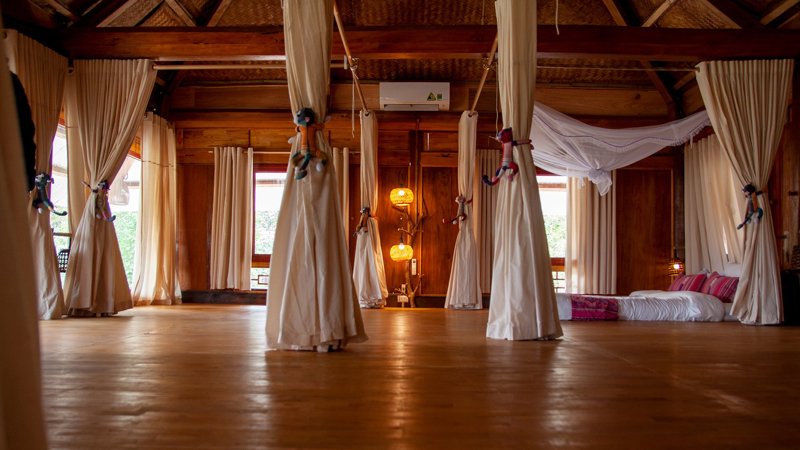 Day 3
MAI CHAU - HANOI
Wake up and enjoy breakfast before getting on an epic motorbike ride through the surrounding local villages to a stunning natural waterfall. Cool off with a swim in the big hidden waterfall surrounded by the rice paddies before jumping on a bike to get back to the homestay.
Get on a bike to visit a natural stream, in summer you can enjoy the cool swimming spots nd in winter you will relax in the natural hot springs, a seasonal gift from nature.
Arrive back to the homestay for a rest and refuel with lunch, then get on the bus back to Hanoi at 12:30pm. You will arrive in Hanoi just in time for an awesome night out in Hanoi
Highlights
Experience Thai and H'mong culture and traditions. Homestay experience.
Lesson of dyeing natural fabrics.
BBQ dinner with local food.
Learn about the traditional handicraft of "dó" paper making of the H'mong.
Hiking in less touristy places.
Swimming in a hidden waterfall (summer) or in a hot spring (winter).