Explore
Hoi An & Hue Adventure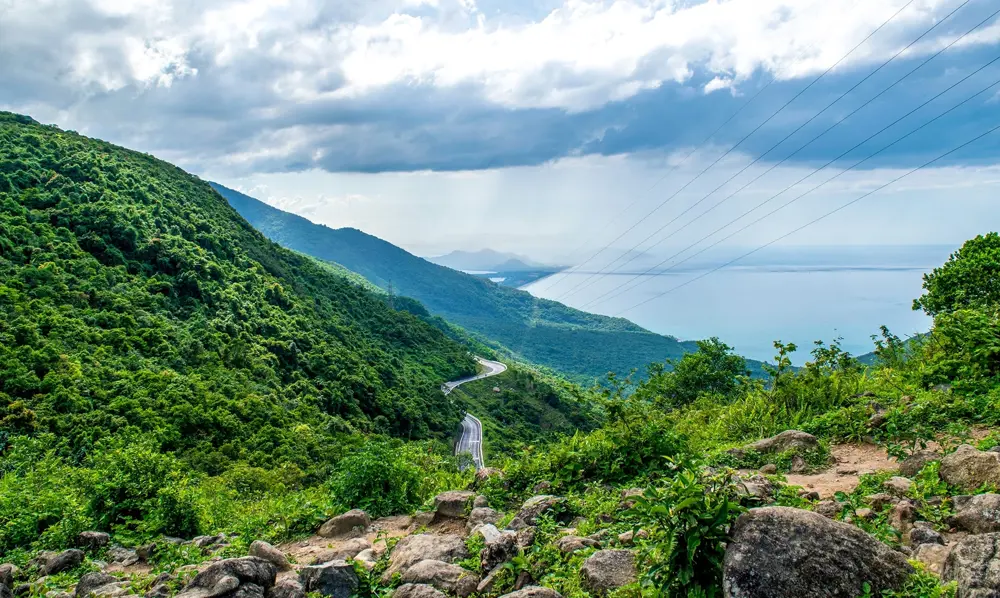 Hoi An & Hue, Central Vietnam
Immerse yourself in the rich cultural heritage of Hue and wander the enchanting streets of Hoi An, adorned with vibrant lanterns and ancient architecture. Uncover the hidden gems of Vietnam's history, savor mouthwatering culinary delights, and create unforgettable memories on this extraordinary journey through Hue and Hoi An. This exciting trip offers many sights, activities and highlights throughout the trip! Experience the thrill of an exhilarating Hai Van Pass Jeep Tour, where breathtaking landscapes unfold before your eyes and the wind rushes through your hair. Unleash your inner chef in a hands-on cooking class, learning the secrets of Vietnamese cuisine and creating delectable dishes bursting with flavor.
Embark on a mesmerizing Perfume River Dragon Boat Cruise, gliding along the tranquil waters while soaking in the beauty of sacred pagodas and serene landscapes.
What's Included?
Vehicle Rental
Accommodation

Luggage Transfer
Meals
Tours
Entrance Fees
Itinerary Hue to Hoi An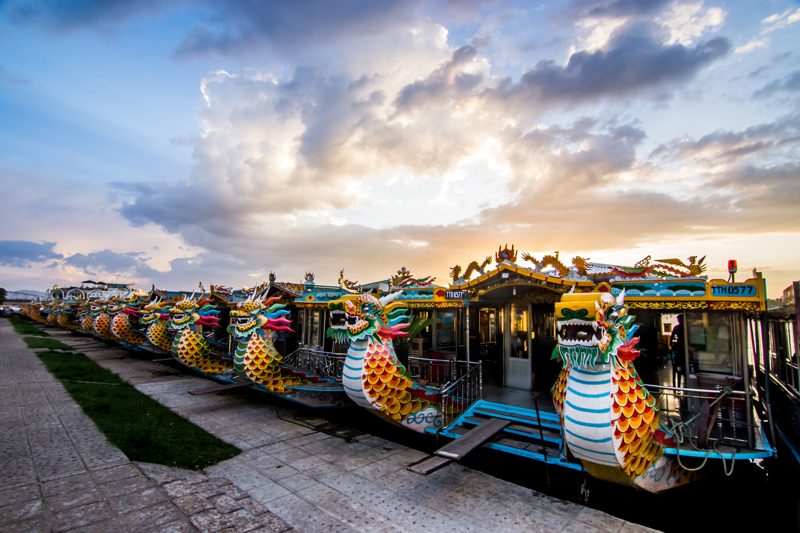 Day 1
You will be collected from your arrival destination or pick up point and be transferred to the hostel in Hue, on arrival you will be given a refreshing drink while you relax and take in your new and exciting surroundings of Hues city center, wind down and explore the local food and interesting nearby streets of Hue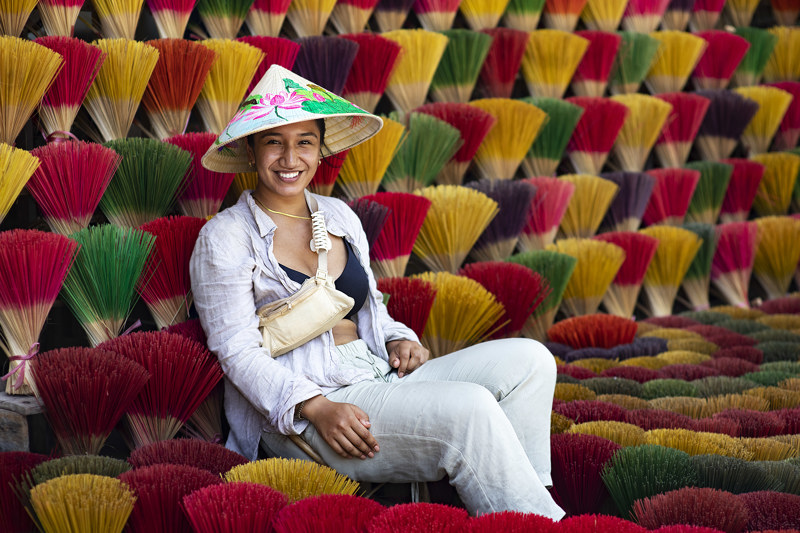 Day 2
(Breakfast & Lunch Included)
Jump on a mountain bike and set off to find the hidden beauty of Hue, leaving the city center and taking the country roads, passing through beautiful pine forests, local villages and stunning views, you will stop to see many wonderful sites steeped in history and culture, and a lunch to remember at a beautiful and peaceful riverside location where you can also take a refreshing dip.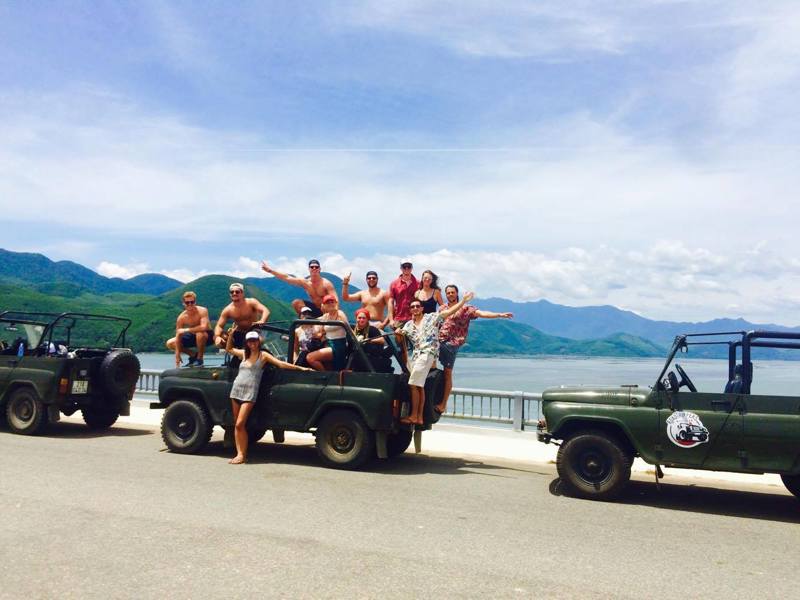 Day 3
(Breakfast & Lunch Included)
Ride in style in an open-air Jeep or jump on the back of a motorbike to travel the most iconic stretch of Vietnam, the Hai Van Pass. Take a dip in the ocean as you pass the beautiful white sand beaches dotted along the coastline. Take in the stunning views at some amazing viewpoints, take some time to relax by a natural and impressive waterfall and finally arrive in the ancient town of Hoi An.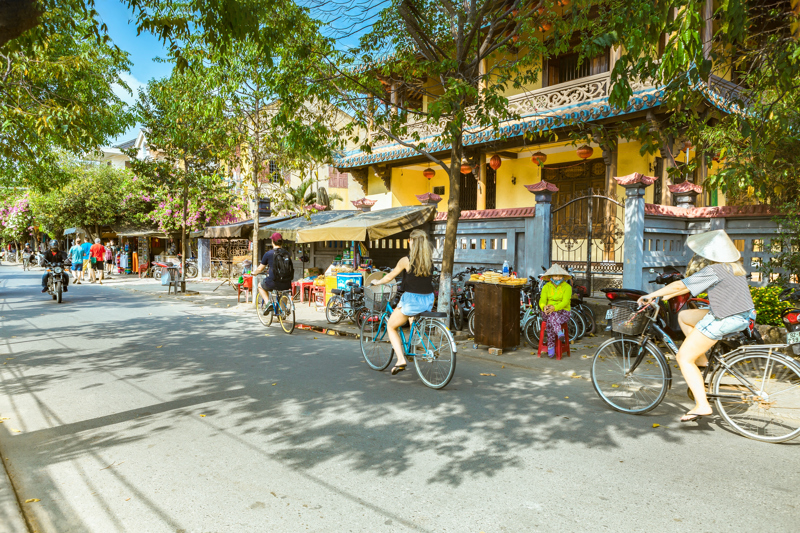 Day 4
(Breakfast Included)
We will provide you with a bicycle or scooter so you can have a free day to explore the wonders of an ancient UNESCO heritage city by day and night. We will suggest the best local food for you to try and you can have some time at nearby beaches to take in the sun, or simply sit by the pool with cocktails, the day is yours to unwind.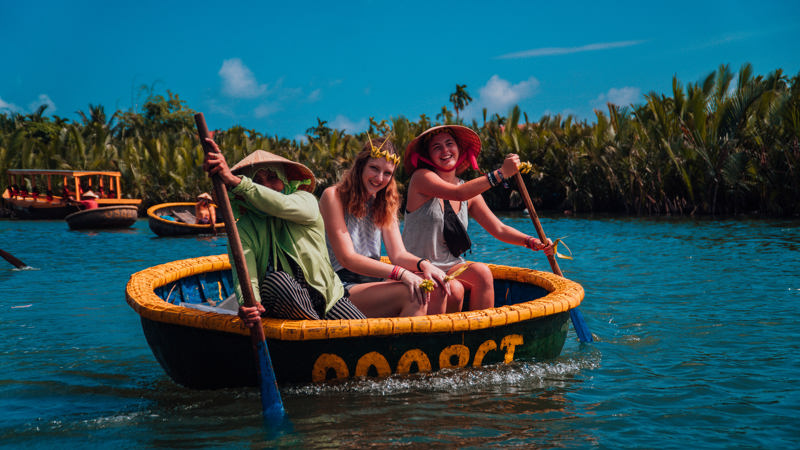 Day 5
(Breakfast & Lunch Included)
You can't leave Vietnam without learning how to cook up some of Vietnam's most popular meals, a fun and interesting day where you will visit the local markets, cook up a storm and fill yourself with the delicious results of your new kitchen skills. Following the cooking class, you will take a ride in the traditional basket boats exploring the winding rivers through mangrove forests witnessing the local fisherman make some surprising and entertaining on-boat performances.

Itinerary Hoi An to Hue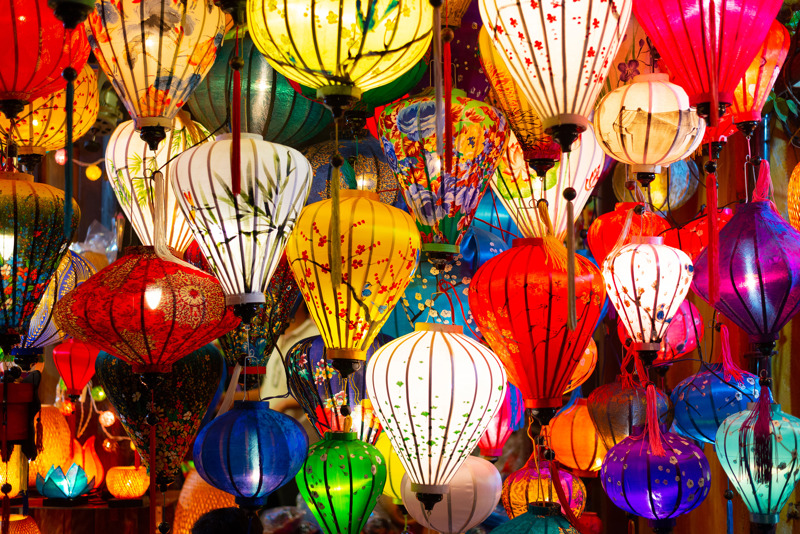 Day 1
Hoi An to Hue
You will be collected from your arrival destination or pick up point and be transferred to the hostel in Hoi An, on arrival you will be given a refreshing drink while you relax and take in your new and exciting surroundings of the UNESCO World Heritage Site, the ancient city of Hoi An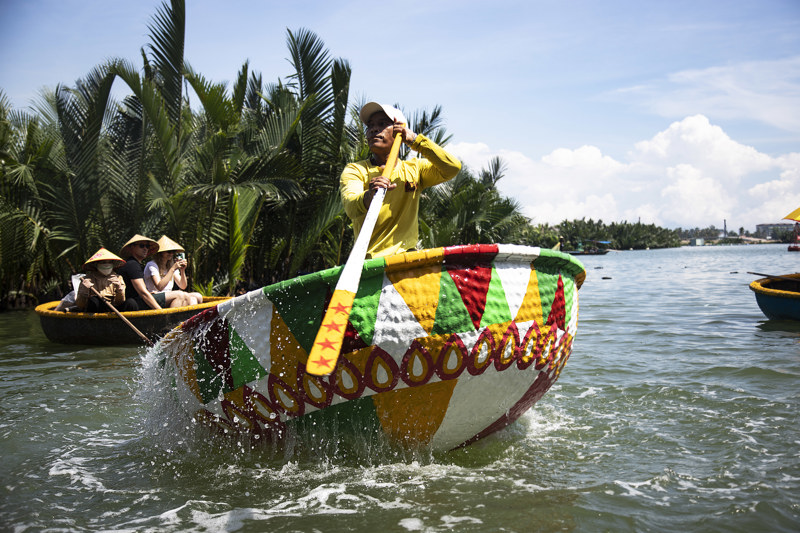 Day 2
(Breakfast & Lunch Included)
You can't leave Vietnam without learning how to cook up some of Vietnam's most popular meals, a fun and interesting day where you will visit the local markets, cook up a storm and fill yourself with the delicious results of your new kitchen skills. Following the cooking class, you will take a ride in the traditional basket boats exploring the winding rivers through mangrove forests witnessing the local fisherman make some surprising and entertaining on-boat performances

Day 3
(Breakfast & Lunch Included)
Ride in style in an open-air Jeep or jump on the back of a motorbike to travel the most iconic stretch of Vietnam, the Hai Van Pass. Take a dip in the ocean as you pass the beautiful white sand beaches dotted along the coastline. Take in the stunning views at some amazing viewpoints, take some time to relax by a natural and impressive waterfall and finally arrive in the Perfume City, Hue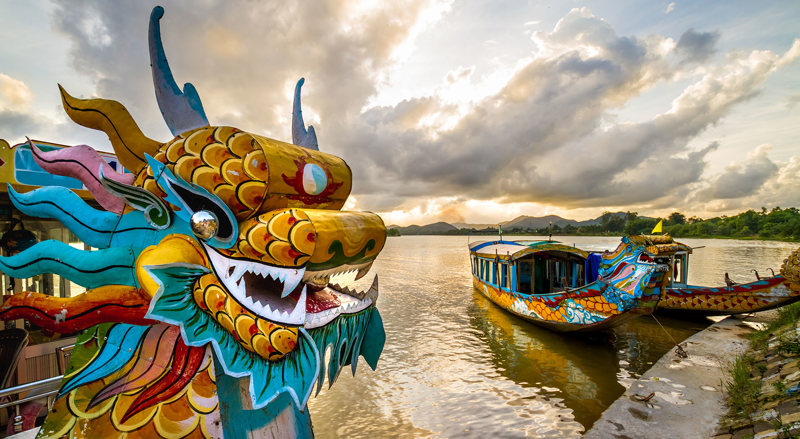 Day 4
(Breakfast & Lunch Included)
Jump on a mountain bike and set off to find the hidden beauty of Hue, leaving the city center and taking the country roads, passing through beautiful pine forests, local villages and stunning views, you will stop to see many wonderful sites steeped in history and culture, and a lunch to remember at a beautiful and peaceful riverside location where you can also take a refreshing dip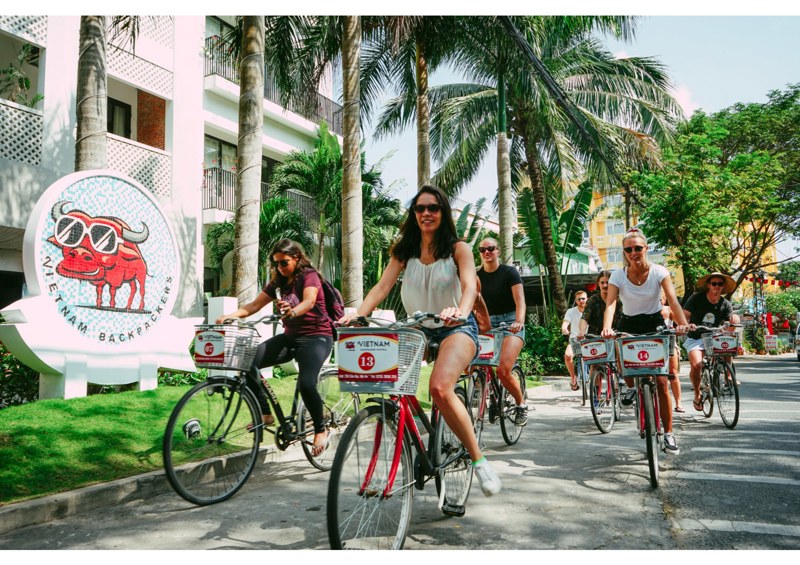 Day 5
(Breakfast Included)
We will provide you with a bicycle or scooter so you can have a free day to explore the wonders of an ancient Unesco heritage city by day and night. We will suggest the best local food for you to try and you can have some time at nearby historical sites and cultural relics dotted throughout Hue, or simply sit by our bar enjoying a beer as you people watch, an activity that never lets you down in Vietnam