Explore
Hidden Hue Sunset Motorbike Tour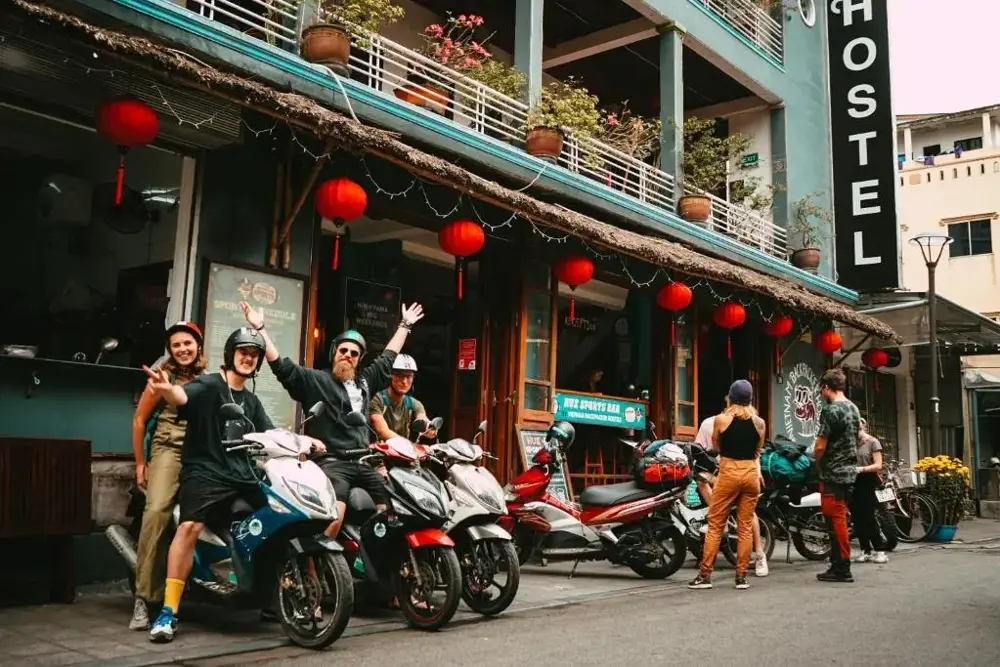 Hidden Hue Sunset Motorbike Tour
$20.00 Self Driving Self Driving (with guide)
$18.00 Easyrider Easyrider (with guide)
Experience the highlights of Hue by motorbike, from a stunning Lagoon to an Ancient Town, learning all about Hue's paper flower, royal cake and enjoying local "banh khoai" and sweet soup "che Hue". Did we mention the beautiful sunset?
Drive your own bike or take the pillion option to be a passenger with your guide.
What's Included?
Motorbike
Local Guide
Entrance Fees
Food & Drink
Sunset Motorbike Tour
Setting off we first head for the magnificent Chuon Lagoon to enjoy a local snack known as "Bank Khoai Ca Kinh".
The drive continues to arrive at another stunning lagoon, in fact it's South East Asia's largest lagoon, Tam Giang, stop here and take in the panoramic views.
Drive to the local 'No Market' the oldest traditional market in the area – we drive through the countryside to check out Thanh Tien Village where we will learn how to make Hues famous paper flower.
Hopping back on the bikes, we set off for Tien Non boat station to catch a local boat to explore the ancient village of Bao Vinh where we will take part in a small cooking class learning about how to make a traditional mung bean cake.
We explore the inner walls of Hues Imperial Citadel, a fascinating site that is steeped in the history and culture of the Nguyen dynasty, if you can take your eyes of the ancient architecture, we will take a moment to try Vietnams favorite dessert, Che, a sweet Vietnamese soup before returning to the VBH Hostel.