Explore
Hidden Hue Sunset Cooking Class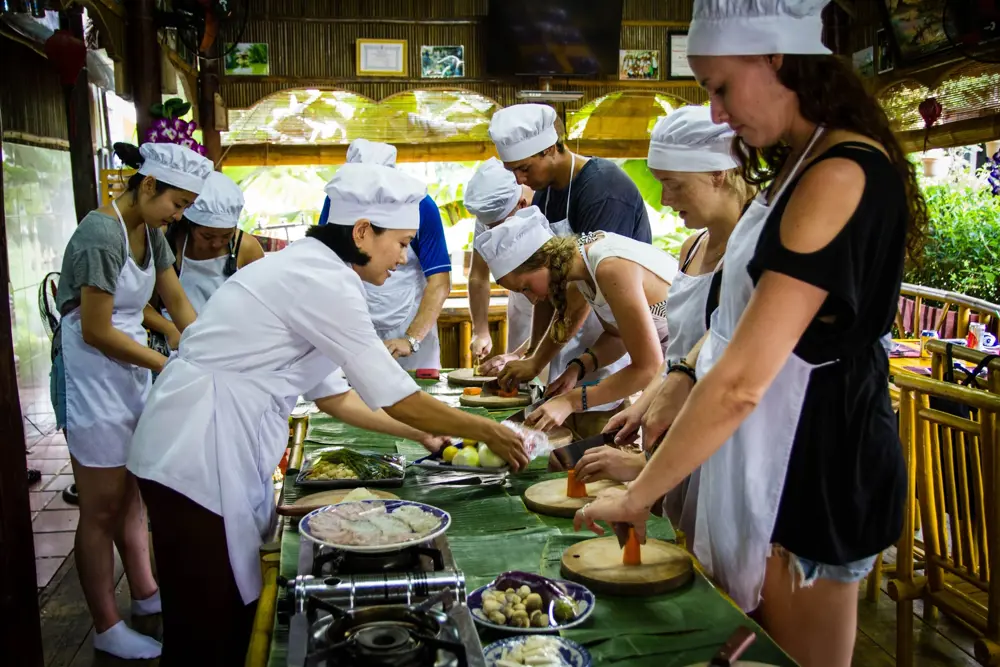 Hidden Hue Sunset Cooking Class
Tucked away in a peaceful countryside village, a stunning location by the Perfume River, under a lush green pomelo garden, you join the talented team that provides authentic Vietnamese cooking for you to learn from and experience the taste while also feeding your soul with the best stories from Hue
What's Included?
Dragon Boat Trip
Cooking Class
Lunch
River Sunset & Cooking Class
2:30pm: Departing from VBH Hostel in Hue, we will make our way to the riverside where we jump on a dragon boat to float our way down the Perfume River.
3pm-5pm: After a 30 minute ride along the river, taking in the riverside sights of Hues ancient and famous Pagodas. Arriving at the riverside garden, take in your peaceful surroundings under a canopy of local fresh fruit trees, you will realize the truly special location of this destination.
Your cooking class will start and continue for 2 hours, following enjoying your finely cooked food you will take the river boat back to Hue as the sun sets.