Explore
Hidden Hue by Bicycle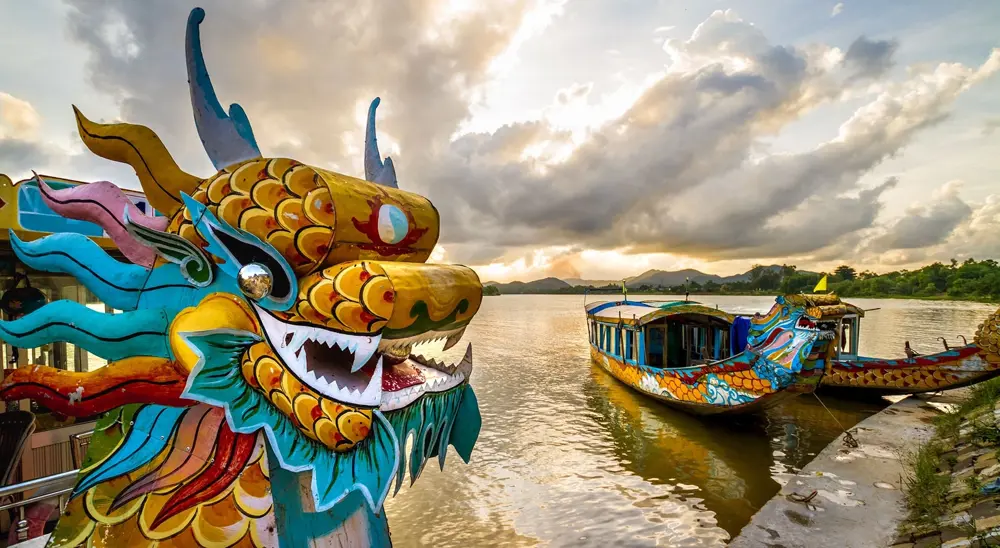 See a hidden side to the Imperial City of Hue, taking an off the beaten path track as you cycle through remote countryside hamlets and villages, passing many historical sights, cultural relics and beautiful locations along the way.
Experience multiple sights and hidden highlights throughout the day and a peaceful route through the countryside.
This is truly a Hidden Hue experience!
What's Included?
Bike Rental
Local Guide
Lunch (special location)
Water
Entrance Fees
Itinerary
10:30am: Depart from Hue Hostel and head for the surrounding countryside, taking hidden alleys in the city that leads you to your first destination, here you can see an impressive representation of Hue's history through a memorial statue of enormous height, take a short stroll to a hilltop that offers an incredible 360 view of the city and its surroundings.
11am: The route continues through countryside lanes where you begin to see a local side to life on the outskirts of Hue, quaint hamlets surrounded by nature. Continuing along you will pass through one of Vietnams most famous cemetery's, passing through it you will get a sense and understanding of Vietnamese culture, see the diverse and interesting memorials and feel the peacefulness of the area.
11:30am: Arriving at a historical site that is truly hidden, buried into the hills and forestry, lies a historical site of bunkers, take a shaded walk through the forest where your guide will show you a number of sights that have relevance to the war, sharing historical information about these bunkers and its original purpose.
12:15pm: Jumping back on the bicycles, we discover more hidden paths through the countryside, on these paths we will pass by many beautiful Pagodas and interesting historical Tombs, of which Hue is famous for having hundreds, these are unique and special because of their remote and peaceful locations, not seen or known by many tourists. You will arrive at a Pine Forest, taking a break to refresh and enjoy stunning views of the Perfume River from the mountain top forest.
1pm: Continuing on our route, next we pass through an Incense Village, a beautiful and colorful sight to behold where locals line the streets making incense of all different styles and colors, take a brief stop to learn how incense sticks are made, you can even have a try yourself. One more time we pass through another area of the sprawling cemetery offering 360 views of the enormous cemetery, the distant city and the winding river that surrounds it.
1:45pm: Taking a quaint and quiet backroad, another look at remote local life, seeing how locals live on their doorsteps, keeping your eyes peeled for the many different interesting aspects that you can witness.
2pm: You will have worked up a hunger by now, and you have arrived at the perfect place, a stunning riverside location that offers a delicious local lunch at a site you won't want to leave. The atmosphere here will allow you to relax and refuel, and if you are feeling up to it, you can take a refreshing swim in the river or take a Kayak or SUP to explore a little further
3pm: One more historical stop that will take you by surprise, an ancient site with a surprising purpose, the Elephant & Tiger Fighting Arena, steeped in history, your guide will show you around and give you a break down of what went on at this site and why. This is a one-of-a-kind location throughout Vietnam.
3:30: Joining up with the city again, our guide will bring you along Hue's pretty riverside paths and parks where you can catch a glimpse of the impressive Citadel walls until you arrive back at the Hostel jut in time to rest, relax and enjoy and evening on the town!