Explore
Hanoi Introductory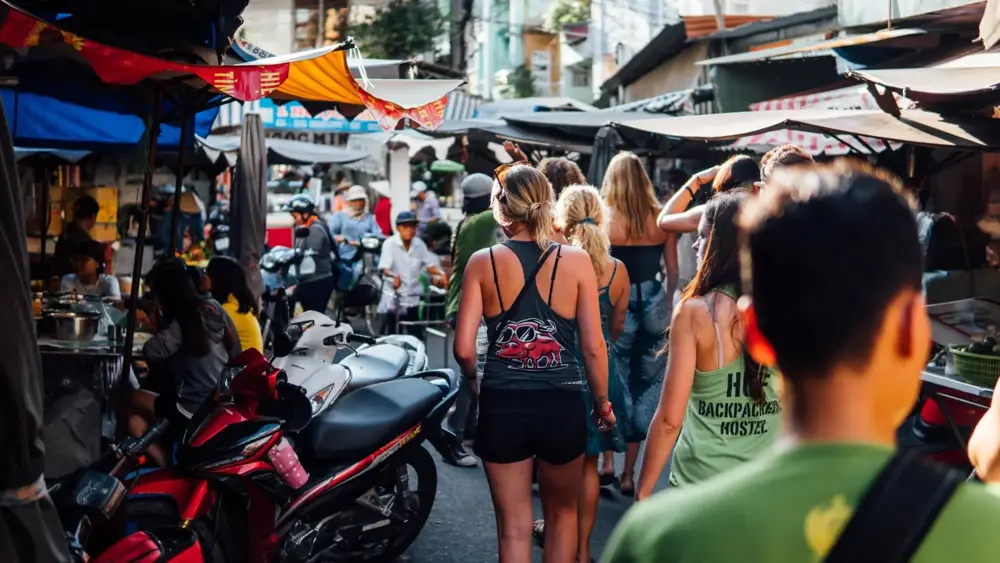 An Introductory trip to explore Hanoi!
Hanoi is our home in the North and it's here where you can discover the real Vietnam.
Live a day in the life of Vietnamese people on this exciting walking tour, enjoy authentic local foods, witness the culture and traditions and take the road less traveled to experience the city as a real Hanoian.
What's Included?
Local Guide (English Speaking)
Entrance Fees
Lunch
Egg Coffee
Traditional Dessert
What's not Included?
Any additional drinks/food
Itinerary
The first stop on this exciting walking tour is a visit to the Phung Hung Art exchange Project - an impressive art exchange programme between Vietnam and Korea, now a favorite photo location and cultural space for city dwellers and visitors, you will pass my local landmarks such as the famous cathedral and the narrow streets of Hanoi's old quarter.
Next, we are off to walk along Hanoi's Train Streets where you can witness a unique way of local life, take a break at a local cafe (drinks not included) and you may be lucky enough to catch a passing train on the doorsteps of the locals as the run to take in their drying clothes.
Take part in an egg coffee workshop - learn how the delicious and old recipe of Vietnamese Egg Coffee is made, and try out your tasty results.
You cannot visit Hanoi without trying it's popular and delicious Bun Cha - eat as hanoians do and enjoy this traditional dish, which is without a doubt a favourite amongst locals.
Hoa Lo Prison will allow you to learn and feel the infamous history of Vietnam, originally used by the French colonists in Indochina for political prisoners, and later by North Vietnam for U.S. prisoners of war during the Vietnam War.
Finish this city walking tour with a taste of the traditional 'Chè' – Hanoi's Sweet Soup a Vietnamese dessert dating back to 1930. Choose your favourite flavors and fruits and prepared to be pleasantly surprised!