Explore
Hanoi Bicycle Tour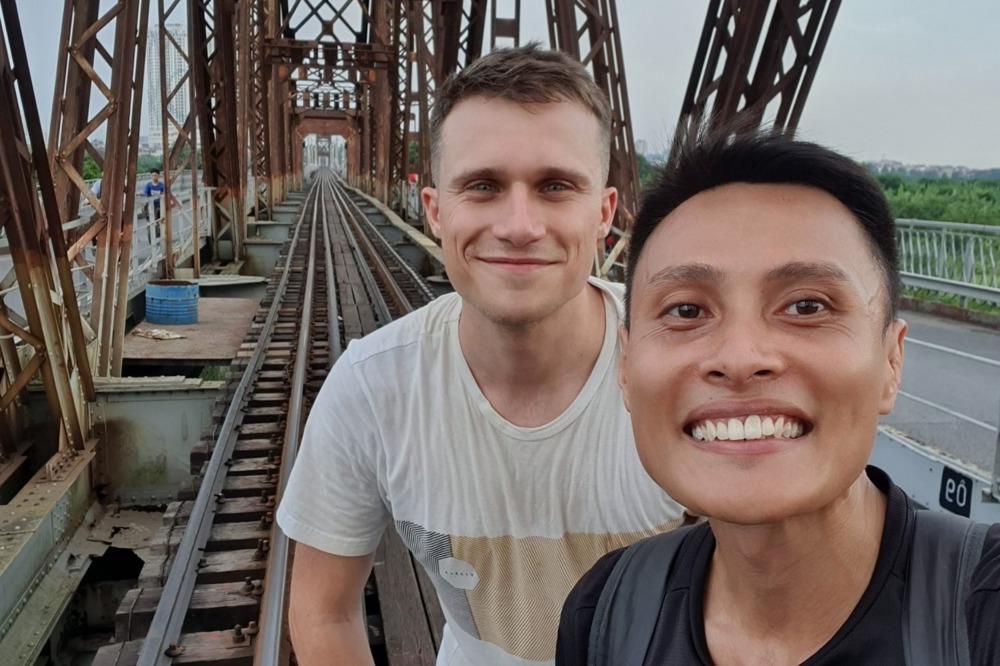 $50.00 Per Person Day Tour
Includes all Equipment, Drinks, Lunch & Refreshments

🚴‍♂️ Explore Hanoi Like a Local on Our Bicycle Tour! 🚴‍♀️
Ready to dive deep into the heart of Hanoi? Join us on an unforgettable bicycle tour that blends the best of the city's famous landmarks with the hidden gems of its rural areas. Led by our friendly English-speaking guide, this journey promises a local experience you won't find anywhere else.
🏛️ Discover Iconic Landmarks
We'll kick off our adventure by visiting some of Hanoi's most famous locations. From the historic Old Quarter to the serene Hoan Kiem Lake, you'll be immersed in the city's rich history and culture.
🏡 Rural Hanoi Charm
But that's not all – we'll also venture into the rural areas of Hanoi. Get ready for a truly local experience as we explore charming villages, encounter friendly locals, and witness daily life in the countryside.
🍽️ Lunch and Snack Stops
Throughout the day, we'll make pit stops to savor delicious local cuisine. Whether it's slurping up a bowl of steaming pho or enjoying a freshly made banh mi sandwich, your taste buds are in for a treat.
📸 Picture-Perfect Moments
Our tour is filled with interesting locations that offer a variety of picturesque scenes. From vibrant markets to ancient temples, you'll have plenty of opportunities to capture stunning photos and create lasting memories.
🌟 Culture and History
As we pedal through Hanoi, our guide will share fascinating stories about the city's culture and history. You'll gain insights that go beyond the guidebooks and truly connect with the spirit of Hanoi.
Whether you're a history buff, a culture enthusiast, or simply seeking an authentic local adventure, our bicycle tour has something for everyone. Come ride with us and uncover the true essence of Hanoi – a city of contrasts, where ancient traditions meet modern life.
Book your spot today and get ready for a two-wheeled journey through the heart and soul of Hanoi! 🌆🚲🌳🍜🏰


What's Included?
English-speaking Tour Guide
High-quality mountain bike
Lunch
Coconut
Helmet
Beer and Coffee
Water
Pagoda Entrance Fees
Hoa La Prison
Ethnic Museum
Long Bien Bridge
Snake Village
Old Quarter
Banana Island
French Quarter
Discovering Hanoi by Bicycle
Tour starts :
Everyday: 8:30 am - 4pm
Ba Dinh Square
( the place where President Ho Chi Minh read the Declaration of Independence in 1945
B 52 lake, a part of Boeing B-52 Stratofortress is still in Hanoi after the war
John Sidney McCain statue -Get information of the Vietnam War and Normal relationships between Vietnam and the USA
Agriculture places alongside the Red River
Banana island
Long Bien Bridge.
Vietnam Museum of Ethnology
Snake village