Explore
Ha Giang Loop 5D5N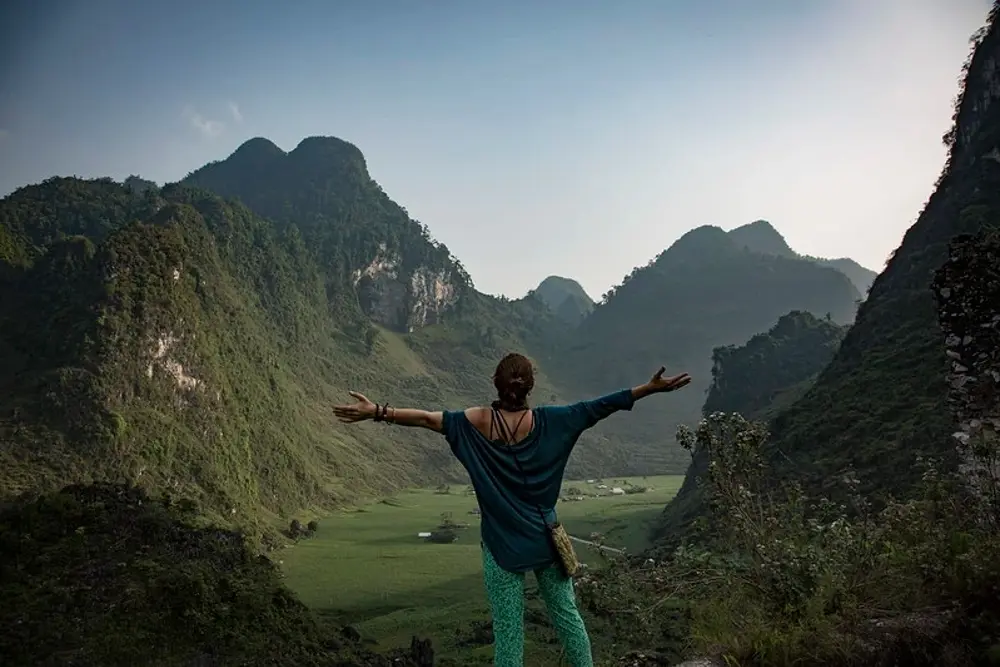 Ha Giang is situated in the far north of Vietnam. The province is known for its rugged and mountainous terrain, making it Vietnam's best destination for motorbike touring, this bike loop has even become world famous. The area is home to a number of ethnic minority groups which adds to is existing beauty and the landscape is so dramatic and beautiful, it will be sure to take your breath away! From the immersive local experience in Du Gia to the off the beaten track adventure along the Nho Qu River, each day brings new thrills and discoveries. Marvel at panoramic vistas, trek through pristine nature, and relax in local homestays. With our unmatched organization, carefully chosen accommodations, and limited group sizes, you can expect a truly unforgettable journey through Ha Giang. Get ready to create lifelong memories on this thrilling and culturally immersive tour.
What's Included?
Transport
English Speaking Guide
Meals
Accommodation
Bike Rental
VBH Differences
Licensed English-speaking guide
Discovery of the most beautiful cave in Dong Van geo park's - Lung Khuy Cave.
Visit some of Vietnams most famous roads, Mai Pi Leng Pass, the Sky Path and many more.
Boat trip on Nho Que River - Tu San canyon.
Overnight at a traditional H'mong house.
Welcome drinks with cold beer.
Barbecue dinner with local cuisine.
The Ha Giang Loop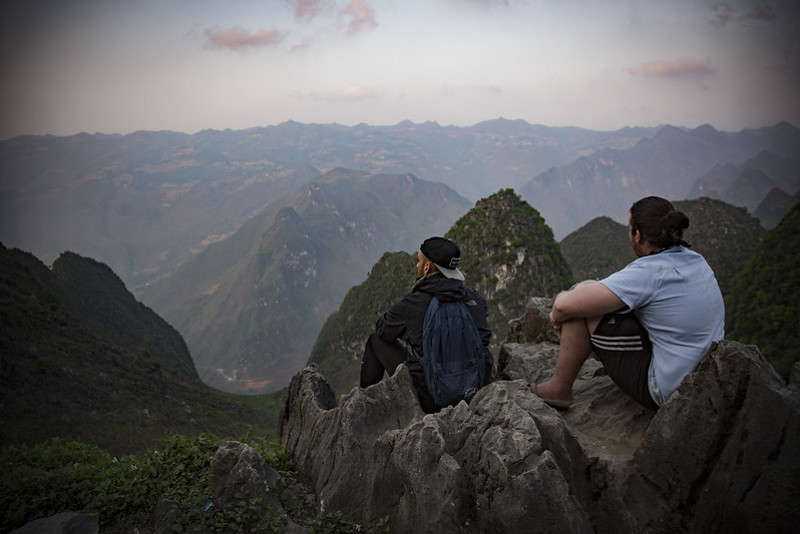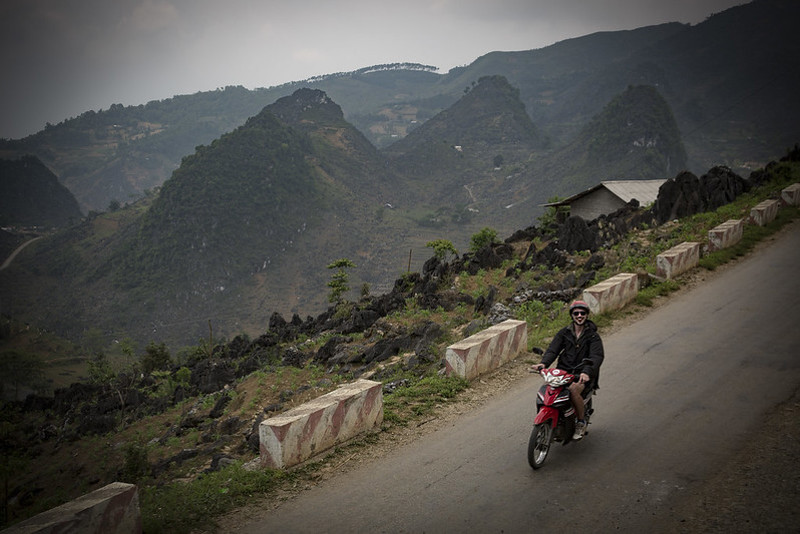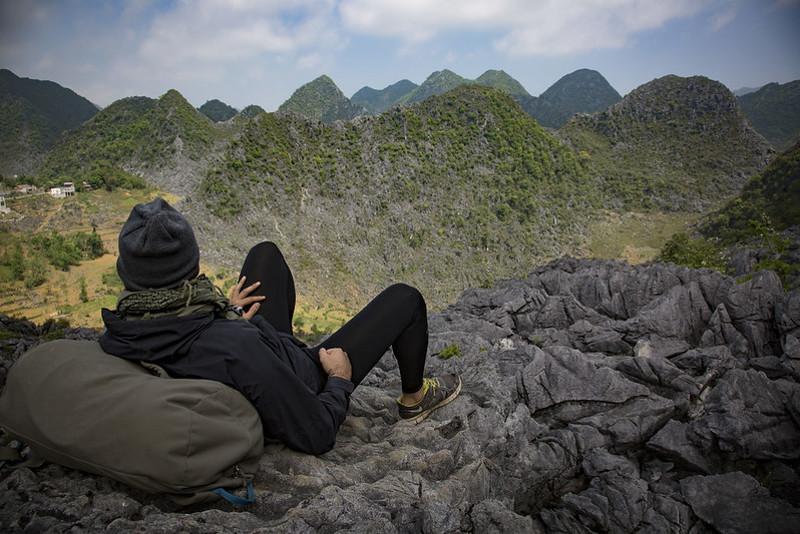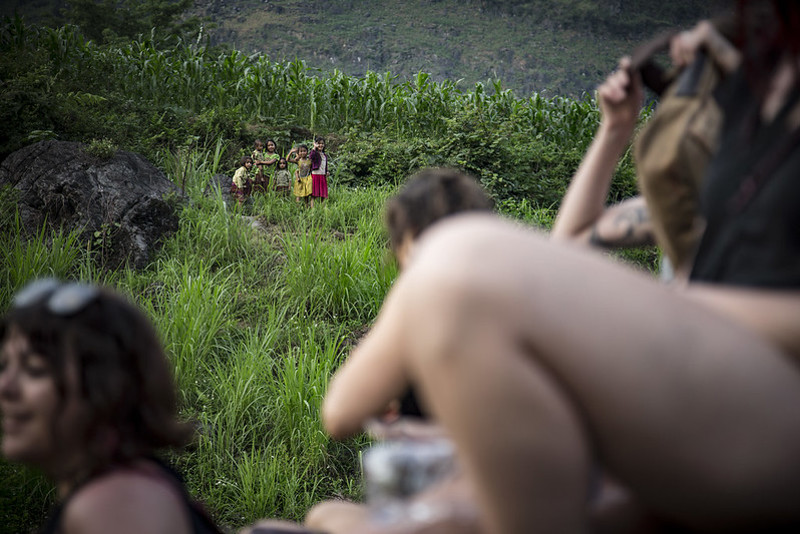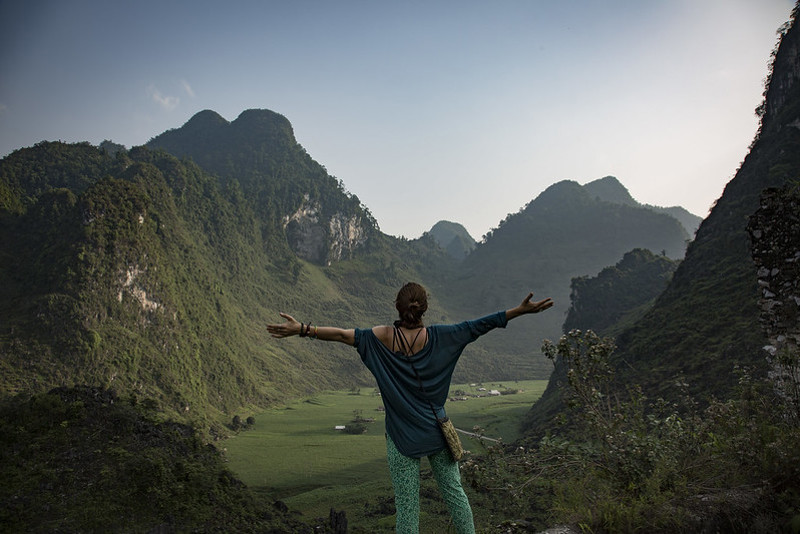 Day 1
Hanoi - Ha Giang
21:00 - 21:30: Catch an overnight bus at either Hanoi Old Quarter or My Dinh Bus Station. Depart for Ha Giang. It is a mountainous province in the North of Vietnam. The province is filled with beautiful karst mountains, steep mountain passes, winding roads and foggy villages.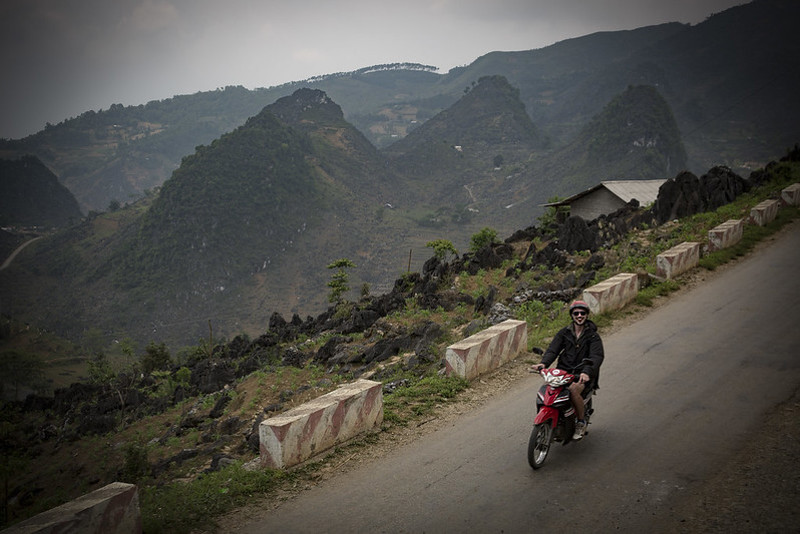 Day 2
HA GIANG - QUAN BA - YEN MINH
You will arrive in Ha Giang city early this morning, at about 4-5 AM. Take a short walk to your hostel for a rest, shower, and breakfast.
8:30 AM: Set off from Ha Giang, we head northeast to Dong Van which is situated about 150 km from Ha Giang City. As you leave Ha Giang City, the road starts to wind higher and deeper into the limestone mountains. Make the first stop to stretch your legs at Bac Sum slope which is the most steep and winding slope of Ha Giang, and it is followed by the Heaven's Gate, offering breathtaking views of Quan Ba. Then cruise downhill to Tam Son town, passing by the Twin Mountains.
Make a stop to visit Lung Khuy cave which sits on a mountain side near the town of Tam Son. There's a path leading to the cave. Unlike other caves, stalactites and stalagmites in Lung Khuy are densely covered.
Make another stop in the Dao village of Nam Dam, located on top of the mountain and covered with pristine forests and picturesque terrace fields. Keep riding until we reach the little town of Yen Minh in the afternoon, at about 4PM. Check in and relax at the hotel. Overnight in Yen Minh.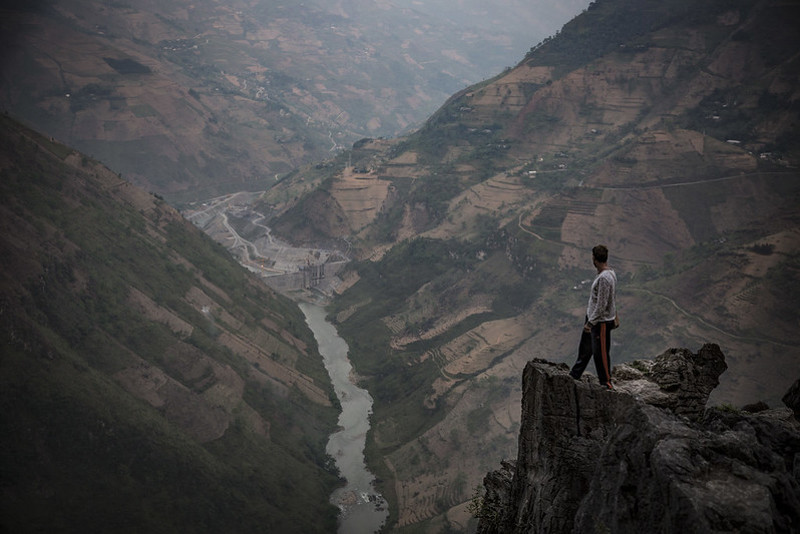 Day 3
Yen Minh - Dong Van
Depart for Dong Van, the northernmost district of Ha Giang province and located in the most unique karst plateau geopark in Vietnam. One of the great stops of this 4 day trip is the Pao's House, which was once the shooting scene of a famous Vietnamese movie. This building is approx 80 years old and is owned by the descendants of the Pao family. This will be followed by the Hmong King Palace which is located in Sa Phin. It was the former residence of the Hmong kings.
Arriving in Dong Van, explore the Old Town of Dong Van. Nestled in the middle of the valley with four rocky mountains. The little town is surrounded by 40 rooftops. The old houses are all over 100 years old. Enjoy a short ride to see the ruins of Don Cao French Fortress. Don Cao sits on top of the highest limestone peak in the Dong Van district offering 360-degree views at the top.
Keep riding to Meo Vac. Set off in the direction of Meo Vac which is located in a small valley at the bottom of the rocky mountains. Meo Vac is about 40 km from Dong Van. You will ride through Ma Pi Leng Pass, just 10km outside of Dong Van. This is one of the best viewpoints on this journey. This will lead you down to a viewing platform that overlooks the impressive Song Nho Que River. You have the opportunity to walk on Ha Giang Sky Path, the most dangerous road in Vietnam. A path only 70 cm wide and on the side, it goes down for 400 meters.
Take a local boat to immerse yourself in the splendid and terrific beauty of Nho Que River. Tonight we will stay at the small charming homestay - Take a local boat to immerse yourself in the splendid and terrific beauty of Nho Que River. Tonight we will stay at the small charming homestay in Dong Van.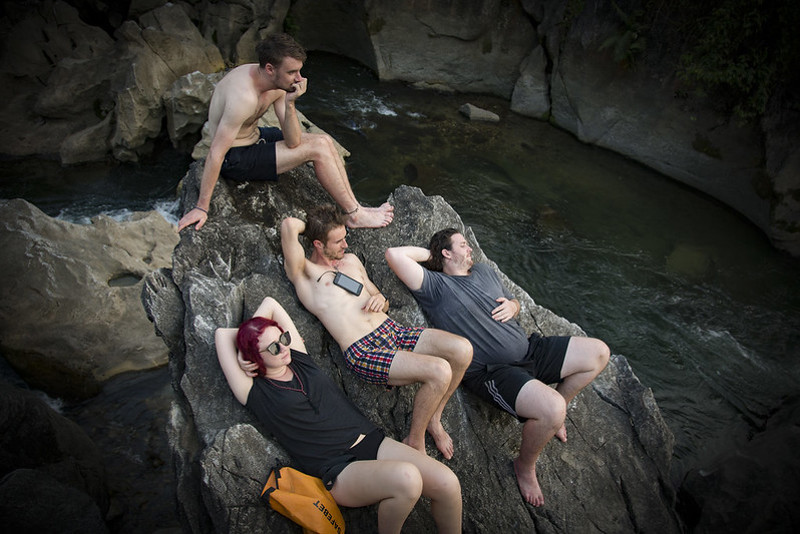 Day 4
Meo Vac - Du Gia
At the end of the main road in Meo Vac, turn off the 4C road, riding south-east in the direction of Ha Giang. The road towards Du Gia snakes up and over several ranges and the scenery just keeps getting more and more fascinating.
Arriving in Du Gia around mid-afternoon, in time to unwind in the cold water of the waterfall after a hard trip. Check into your homestay and enjoy a fantastic BBQ dinner with regional cuisine. Overnight in Du Gia.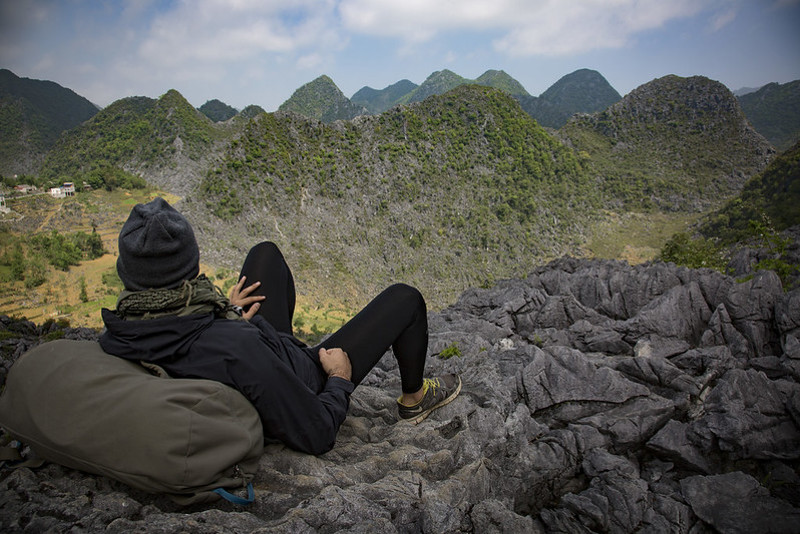 Day 5
Du Gia - Ha Giang - Hanoi
Take a stroll to visit the local market which is open only on Friday morning. This market is rich in ethnic culture and you can find a lot of art activities around.
Ride to Ha Giang city with a stop at the H'mong village of Lung Tam where local women hand-make beautiful linen fabrics. This village is known for its long-standing traditional craft of brocade weaving.
Follow the smaller road which runs along Nho Que River, passing by Boong Waterfall and the "Little Ma Pi Leng Canyon", arriving back in Ha Giang city, have dinner, then catch an overnight bus to travel back to Hanoi.