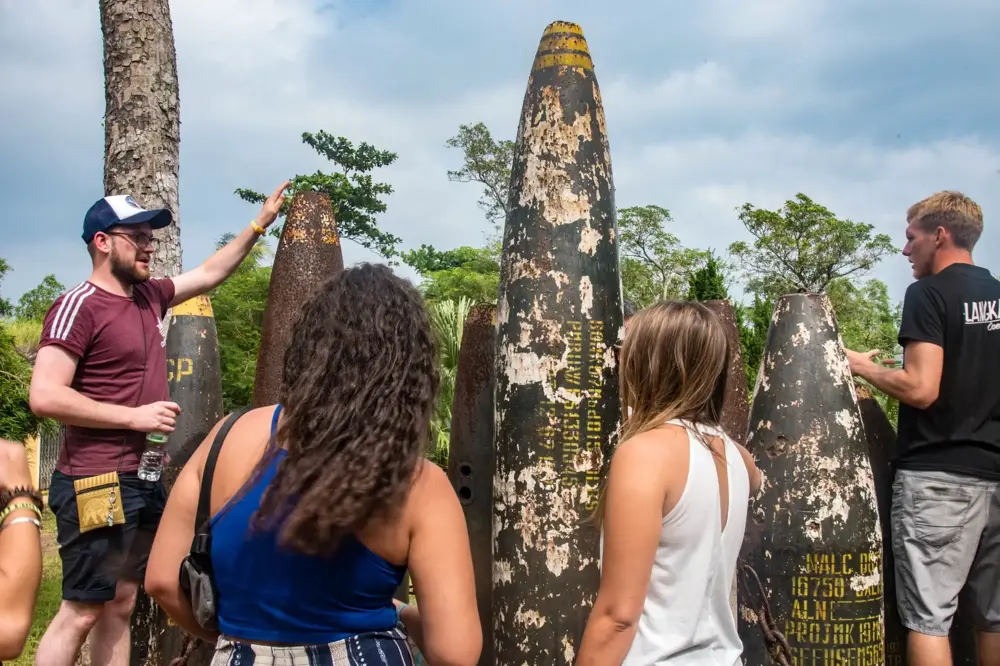 The DMZ or Demilitarized zone saw some of the heaviest fighting during the Vietnamese American war.
What's Included?
Transport
Entrance Fees
Local Guide
Drinking Water
Lunch
Demilitarized Zone ($51.00)
Discover some of the most interesting and famous historical war sites in the world.
First, venture into the mountains on the Vietnam and Laos border to the old military base and battleground of Khe Sanh, one of the most famous battlegrounds throughout the war.
Next, head back towards the coast, stopping along the way at many other sights from the war, like Dakrong Bridge and The Rock Pile Outpost.
Finally, go deep underground into the Vinh Moc Tunnel System, built as a shelter from the bombings during the war.
Depart 7:15 from Hue Hostel

Visit Quang Tri Old Citadel

Head to Khe Sanh Combat Base

Visit Dakrong Bridge in Paco Minority village

Lunch at Dong Ha

Visit Hien Luong Bridge and Ben Hai River

Visit Vinh Moc tunnel

Tour end in Hue around 6pm